IFPA partnered with Kantar to identify six growth opportunities for the floral industry.
6 Growth Areas for Floral:
Blossoming Everywhere
Flower Power
Experience Ambassadors
Augmented Arrangements
Flowers for All
Sustainable Stems
Experience Ambassadors:
Elevate the role of the employee to serve as an ambassador and creative, helping shoppers better understand the value of floral and the expanded role it can play in their lives.
There is an opportunity to help shoppers better see the value of floral and the expanded role that flowers can play in their lives by reimagining the role of the floral department employee. We can elevate floral clerks and managers to serve as an ambassador, a teacher, and an experience designer rather than a traditional store clerk. This will give floral clerks and managers the opportunity to share their knowledge and passion with consumers and make the floral department the destination it deserves to be.
Customer service has a direct and meaningful impact on profitability. Kantar's MONITOR data shows that Gen Z and Millennials enjoy the experience of shopping in stores to a greater degree than their older peers. But we need to make it relevant for them and focus on service. Kantar's Monitor research indicates a third of people agree that they rarely receive good customer service – up from 23% just five years ago.
Customer retention: When a customer has a good experience, they're more likely to return.
Increased value per transaction: Customers pay a premium for great customer service. Hubspot.com reports over 80% of customers would be willing to pay more to get a better experience.
Boosts employee retention: When employees see your company is focused on delivering exceptional customer service, they become advocates, remain with the company, and become fully engaged in their work.
Reinforces brand & generates new business: Great customer service results in positive reviews and word-of-mouth recommendations.
Increases customer lifetime value: Increasing the customer lifetime value increases your revenue without having to spend more on marketing.
Strengthens company culture: The shared goal of customer service helps create a culture of helpfulness within your organization.
Provides a competitive advantage: Offering best-in-class customer service attaches values to your brand, strengthens your reputation. and shows you care about the people who shop at your store.
Creating ambassadors:
Happy employees go the extra mile
Is your pay rate at or above the competition?
What perks come with the job?
Make it educational
If your employees are well-educated about the products they sell, they can impart that knowledge to the customer.
Embrace efficiency
Customers don't want to wait. Make sure you are staffing correctly. Efficiency includes a clean and orderly floral department
Treat customers like your extended family
make sure your employees are getting to know your customers. Find out their shopping habits and favorite floral products. Bottom line: make your customers feel like they are part of your family.
HOST EVENTS
Looking for a fun way to get customers to come to your grocery store? Consider hosting events. Think cooking classes, cheese and wine tastings, or a butchering tutorial.
The ideas are endless, but they all serve the same purpose: to get more customers through your doors.
Once people arrive, try to collect as much contact information as possible. That way you'll be able to send customers promotions, deals, and information about future events.
Create ways to reward the people who show up for your events. It could be a small gift or a percentage off their next purchase. A reward, no matter the size, makes customers feel appreciated.
REARRANGE
Every few years, it's time to rearrange your grocery store. That allows customers to explore new aisles and view products they normally would have skipped over.
To not cause confusion, make sure your staff is prepared to direct the customers to the correct new aisles. That is another opportunity to improve your customer service and make connections with your grocery store's patrons.
What's Driving This?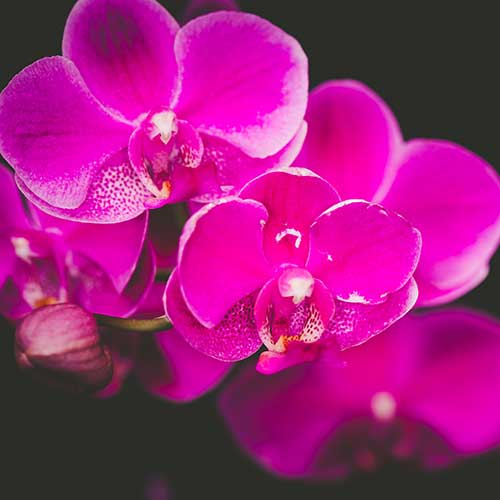 EXPERIENTIAL RETIAL

DESIRE FOR MEANINGFUL WORK

FOCUS ON LOCAL

RISE OF INFLUENCERS AND TRIBES

RISE OF SERVICE-ORIENTED RETAIL

SEEKING ANALOG