Newark, De and Washington, DC – International Fresh Produce Association (IFPA) celebrated three standout winners at the Foodservice Conference Expo on July 29. The winners, announced on the expo floor, reflected on their wins.
The finest produce marketing was on display at the IFPA Foodservice Conference last month, said Joe Watson, IFPA vice president of retail, foodservice, wholesale.   
"I continue to be impressed by the creativity and ingenuity that all our exhibitors demonstrate to convey the attributes and benefits of their products and services," he said. "And the judges for our Best of Show Contest found the booths that shined the brightest. I thank them for their help in recognizing outstanding marketing by our exhibitors."  
The annual contest highlights Best of Show winners (first and second place) as well as Best Product Promo winner. Booths are judged on staff performance (engagement, professionalism, communication), booth attraction (design, clarity, ability to welcome), and products/messaging (eye appeal, communication, promotion).  
 Best of Show – first place 
Natalie's Orchid Island Juice Company
"Accepting the 2022 IFPA Foodservice award has only helped to deepen and fortify our commitment at Natalie's Orchid Island Juice Company to be the best provider of 100% Squeezed Fresh Juice that is authentic and unrivaled. The Natalie's Way! Thank you to the IFPA for your incredible work and partnership."

Michael D'Amato, Director of Sales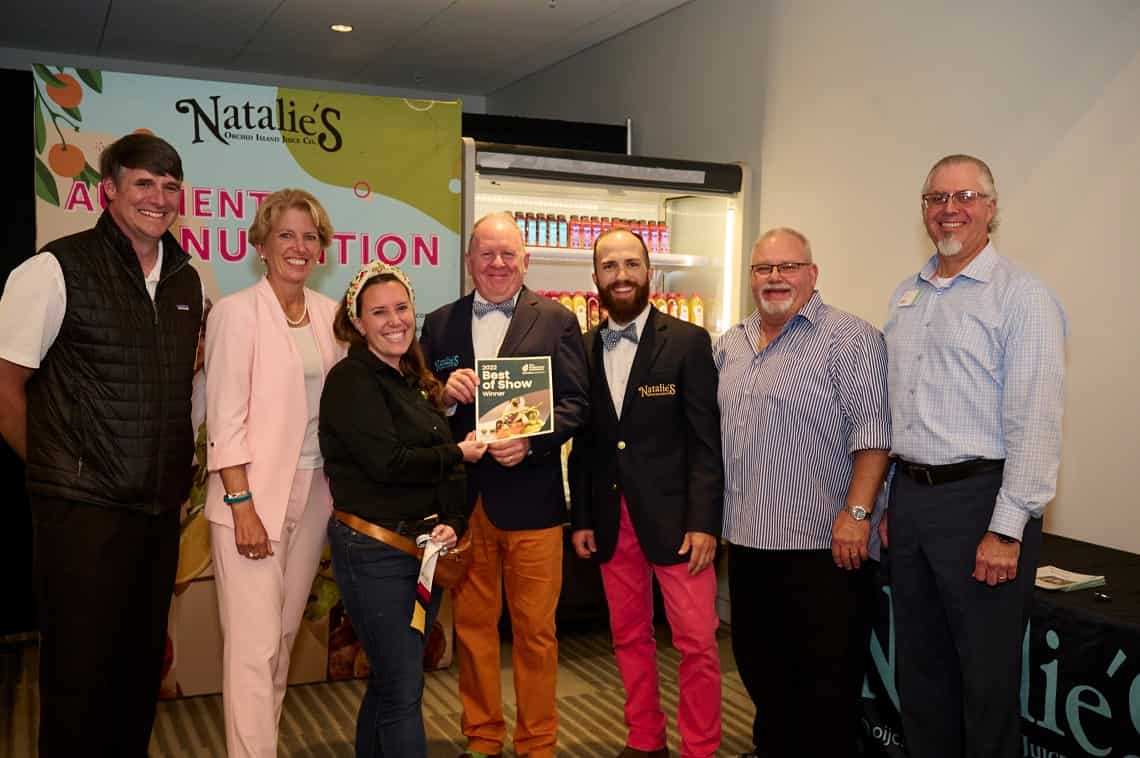 Best of Show – second place 
Duda Farm Fresh Foods
"We are delighted and thrilled to have won the second place for Best of Show considering all the companies who were in attendance and also put on a great booth presence. This conference is prime time for us to highlight our fresh cut, value added products and really focus in on its convenience for the foodservice industry, especially now with supply chain challenges the entire industry is facing."

 Nichole Towell, Senior Director of Marketing and Packaging Procurement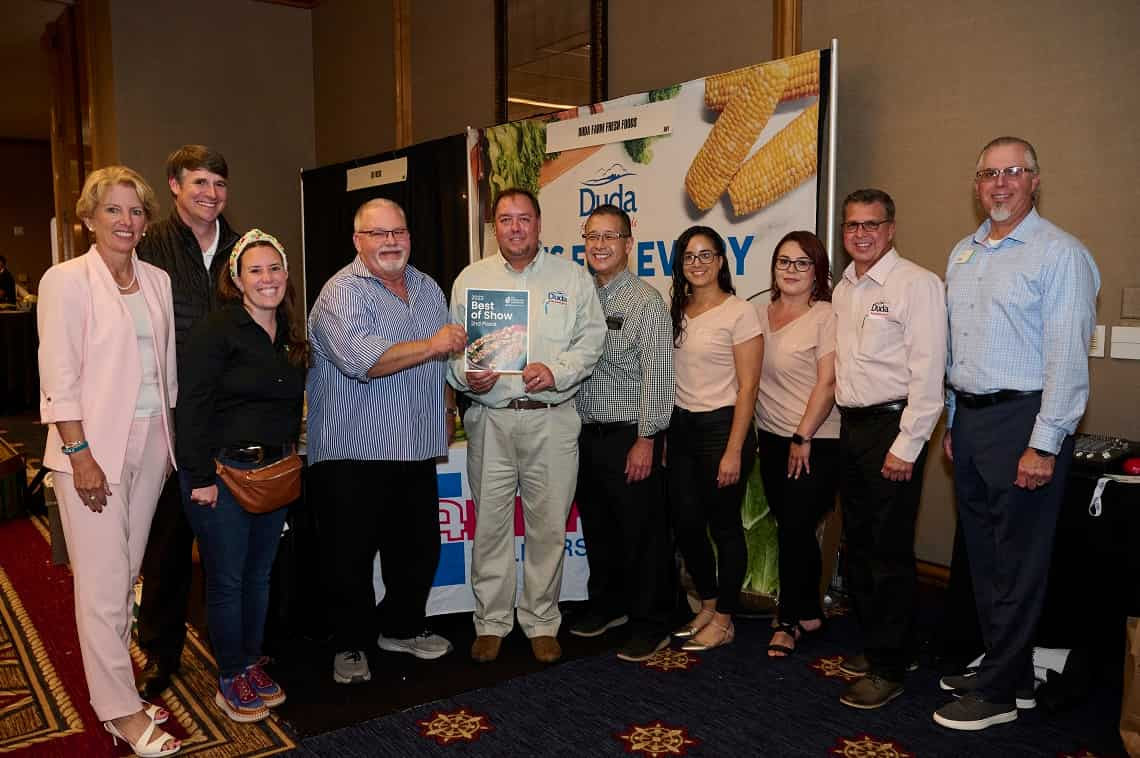 Best Product Promo 
Rjik Zwaan – Red veined arugula
"As a breeding company, one of our biggest points of pride is our focus on innovation and bringing new vegetables to the market so there are very few awards that mean more to us than winning an IFPA Best New Product Promotion award. Winning it 2 years in a row is really special for us. I think part of the reason we are successful at this important conference is that we look for, and breed for, items that work for foodservice and not just for our retail partners. We recognize there is a different set of needs for the different industry segments so we breed and promote different items for different segments. We look forward to a retail-focused New Item at the Global Produce & Floral Show in Orlando and are already working to identify next year's foodservice introduction as we eye a possible "Three-Peat" for IFPA Foodservice."

David Perie, Account Manage, Retail & Foodservice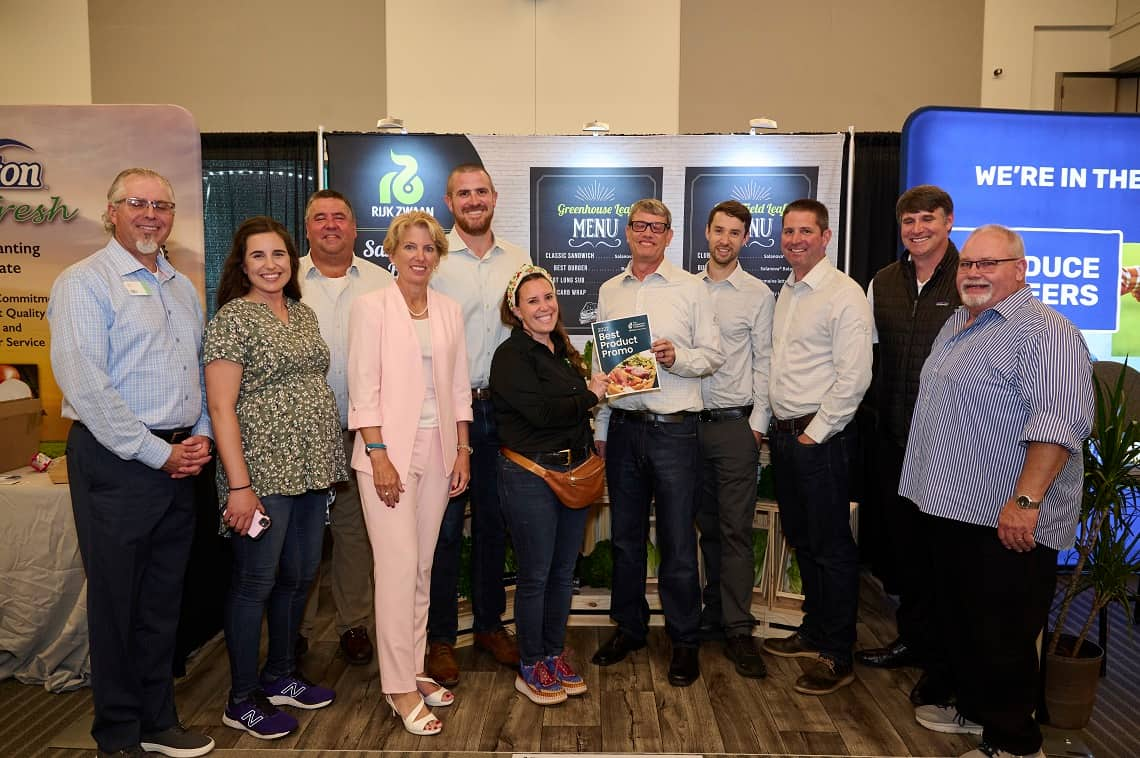 "Our exhibitors are vitally important to advancing produce consumption through foodservice," Watson said. "They showcase their products and services – some new, some tried and true. And they have a lot of fun doing it."   
The next IFPA Foodservice Conference is July 27-28, 2023 in Monterey, California. The 2023 booth applications are open. This conference anchors IFPA's year-round resources for the foodservice supply chain.