Sponsored by: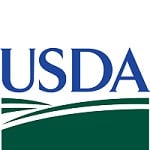 Speakers
Today we are talking to Eric Morgan, Vice President of Environmental Science and Resources at Braga Fresh, and Charlie Dubbe, Head of Regenerative Partnerships at Agrology, winners of the IFPA Science and Tech Circle of Excellence Award. Their collaboration in regenerative agriculture has earned them this prestigious recognition. In this episode, they share insights on enhancing soil health, increasing CO2 respiration, and the broader positive effects on the environment.
Listen in to discover how their innovative approaches are addressing the growing demand for sustainable produce, driven by the changing climate and retailer pressures. You'll learn about the fascinating dynamics of soil respiration, carbon measurement, and the crucial role soil health plays in the pursuit of a greener, more sustainable future.
KEY TAKEAWAYS
How they are working to increase CO2 respiration.
How carbon is measured.
The importance of soil health.
How their companies are working to solve this problem.
What they are most excited about for the future.
"We want our soil to respire a lot of CO2."
- Eric Morgan
"Moving toward climate-smart agriculture, there is a definite return on investment in it, but there is an upfront cost." - Charlie Dubbe
"There are so many other potentially positive effects when you start to center soil health as your KPI for production health and efficiency." - Charlie Dubbe
To hear all the freshest interviews in the produce industry, subscribe to Fresh Takes on Tech on Apple, Spotify, or your preferred podcast platform.
Listening on a desktop & can't see the links? Just search for Fresh Takes on Tech in your favorite podcast player.