Sponsored by: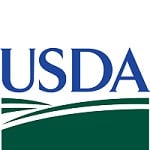 Speakers
Discover the future of sustainability with Paul Lightfoot, the General Manager at Patagonia Provisions, in this episode. Paul's passion for sustainability, health and the well-being of our planet shines through as he explores the current state of sustainability efforts and the changes he believes are crucial for our planet. A shift towards climate-smart produce agriculture, emphasizing whole organic foods, and moving away from factory-farmed, meat-heavy and processed foods is at the forefront of this discussion.
Organic produce plays a pivotal role in this transformation, promoting sustainability by avoiding synthetic inputs, enhancing farmer profits, fostering biodiversity, improving nutrition and protecting waterways. Listen in to learn about the benefits of regenerative organic produce, discover the pathways to secure funding and understand the certification process.
KEY TAKEAWAYS
How Paul began thinking about sustainability.
What he thinks we are doing right in sustainability right now.
What he believes we need to change or upgrade in terms of sustainability.
The importance of shifting away from factory meats and processed foods.
How organic produce can help the produce agriculture industry.
The benefit of producing regenerative organic produce.
"When it comes to doing climate smart produce agriculture, it starts with just doing more produce agriculture."
- Paul Lightfoot
"Organic produce is not only avoiding synthetic inputs but it is also building organic matter, it is improving profits for the farmers, it is better for biodiversity, nutrition and waterways." - Paul Lightfoot
"It's cool to care about the work that you do." - Paul Lightfoot
To hear all the freshest interviews in the produce industry, subscribe to Fresh Takes on Tech on Apple, Spotify, or your preferred podcast platform.
Listening on a desktop & can't see the links? Just search for Fresh Takes on Tech in your favorite podcast player.