Sponsored by: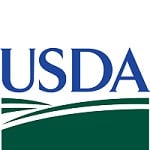 Speakers
Marta Baptista, Global Director of Strategic Research and Technology Adoption at Driscoll's, joins the show to share the core sustainability commitments of the renowned berry producer. Driscoll's has dedicated itself to the principle of "more berries, less resources," highlighting specific global priorities. They aim for a remarkable 30% increase in water use efficiency, measured in liters of water per kilogram of fruit. This episode unravels Driscoll's plans to navigate the challenges of water use within these sustainability goals, considering regional variations and climate-smart agriculture practices.
Listen in as Marta highlights the importance of testing and implementing these climate-smart tools to meet the ambitious objectives. With the growing prevalence of extreme weather events, this discussion emphasizes the need for resilient production methods and economically viable solutions, all while maintaining a steadfast focus on sustainability goals. Discover the strategies, challenges, and innovations that will shape the future of berry farming in an ever-changing climate.
KEY TAKEAWAYS
Driscoll's primary sustainability commitments.
How they plan to increase their water use efficiency.
Where pesticides will fit into these goals.
How they plan to be net neutral by 2030.
The differences regionally.
How climate-smart agriculture fits in with what Driscoll's is doing.
The importance of taking it one step at a time.
"It's difficult to go one week without having an extreme weather event somewhere and the toughest part is to be able to predict what and where it is going to happen. We need to know that these extreme weather events will happen more. So, are our productions resilient enough? Are our varieties able to cope with a heat wave or a freeze?"
- Marta Baptista
"Keep making progress steadily and don't give up." - Marta Baptista
"Don't lose focus [on our sustainability goals]. Even if today we don't have all of the tools at our disposal, don't give up. Keep working on the ones we don't have while adopting the ones we already have." - Marta Baptista
To hear all the freshest interviews in the produce industry, subscribe to Fresh Takes on Tech on Apple, Spotify, or your preferred podcast platform.
Listening on a desktop & can't see the links? Just search for Fresh Takes on Tech in your favorite podcast player.