Sponsored by: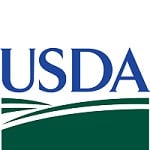 Speakers
How do we usher in a more sustainable and climate-resilient future for agriculture? This season, we embark on a journey through climate-smart agriculture (CSA) to explore the solutions and innovations driving change. In our inaugural episode, we dive deep into the world of CSA with Renée Vassilos, Director of Agriculture Innovation at The Nature Conservancy. Renée addresses fundamental questions about CSA, such as the importance of rebuilding soil health for its role in climate change mitigation, freshwater systems, and biodiversity support.
You'll learn about the distinction between climate-smart and regenerative agriculture, the challenges and risks involved, and the critical need to align new technologies with business outcomes to drive adoption and scaling. Listen in to discover the profound link between soil health and human well-being, where soil microbiomes are key to physical and mental health.
KEY TAKEAWAYS
The difference between climate-smart and regenerative agriculture.
The challenges and risks Renée sees in this line of work.
How Renée's team gets involved in testing solutions.
What needs to happen in order for solutions to be adopted and scaled.
How we can encourage farmers to adopt these climate-smart products.
The importance of soil health.
"If we want to see solutions adopted and scaled we must be thinking about what the business outcomes are for introducing these new technologies in order to implement the climate-smart agriculture production practices that we want to see."
- Renée Vassilos
"We need to rebuild soil health for its climate change mitigating role, for its role in supporting freshwater systems and for its role in supporting biodiversity." - Renée Vassilos
"Our gut microbiomes are not just critical for our physical health, but also our mental health. There is new recognition for how absolutely critical our gut microbiome is to us as humans, and the same is true for the soil microbiome." - Renée Vassilos
To hear all the freshest interviews in the produce industry, subscribe to Fresh Takes on Tech on Apple, Spotify, or your preferred podcast platform.
Listening on a desktop & can't see the links? Just search for Fresh Takes on Tech in your favorite podcast player.