Sponsored by: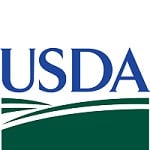 Speakers
Welcome to the final episode of our 6-part series on green packaging. In this episode, we are joined by two experts from the International Fresh Produce Association (IFPA), Max Teplitski, the Chief Science Officer, and Tamara Muruetagoiena, the Director of Sustainability. Together, they provide insights into sustainable packaging, addressing the technical barriers that have hampered its widespread adoption and sharing how IFPA is dedicated to equipping individuals and companies with the necessary tools for change. You will gain an understanding of the efforts being made by businesses to contribute to a more sustainable world and how the landscape of sustainable packaging has evolved in recent years.
Discover the critical balance between food safety and reducing food waste, the evolving legislative framework, and why we must challenge governments to make recycling infrastructures universally available. You'll learn about the increasing interest in sustainable packaging, the vital role of educating citizens, and the necessity of investing in innovation to drive sustainability. Tamara and Max also delve into the ever-important aspects of legislation, including the need for restrictions on certain types of packaging.
KEY TAKEAWAYS
What needs to change in order for sustainable packaging to be taken on at scale?
What companies are doing to contribute to a more sustainable world?
If the interest in sustainable packaging has grown in the past few years.
How we can continue to ensure food safety during this packaging transition.
The importance of challenging governments to make recycling easier.
The three ways regulators need to create a sustainable future for packaging.
What Tamara and Max are most excited about for the future of sustainable packaging.
"Legislation is changing very fast. So we need to adapt to it and keep an eye on where we need to focus our efforts."
- Tamara Muruetagoiena
"We have to be really careful to balance food safety considerations and food waste considerations." - Max Teplitski
"How about we challenge governments around the world to make infrastructures for recycling broadly available? Let's make it easy to truly recycle." - Max Teplitski
To hear all the freshest interviews in the produce industry, subscribe to Fresh Takes on Tech on Apple, Spotify, or your preferred podcast platform.
Listening on a desktop & can't see the links? Just search for Fresh Takes on Tech in your favorite podcast player.