Sponsored by: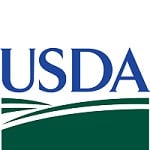 Speakers
Joining the show today is Jared Cannon, the visionary CEO of Simply Good Jars, a company founded on the belief that food can be a catalyst for global change. Jared shares the journey of introducing salads to a broader audience while enhancing access to healthy food through portability, convenience, and value. Discover how Simply Good Jars is committed to sustainability and recycling as they scale their business, ensuring that customers actively participate in their jar recycling program.
Listen in as we explore the critical issue of excessive packaging in the fresh produce industry and how it can be mitigated, shedding light on the reasons why we should prioritize these changes. We also discuss why sustainability isn't just a marketing gimmick for Simply Good Jars—it's a genuine commitment that drives product innovation and flavor. You will learn the challenges and opportunities of promoting sustainable packaging on a mass scale and the importance of making sustainability simpler for broader adoption.
KEY TAKEAWAYS
What pushed Jared to create healthy food that is accessible and convenient.
The recycling potential for their jars.
How the jars keep the food so fresh for so long.
How they are empowering consumers to solve the food waste problem.
What they are doing to assist in helping the hunger issue.
The importance of sustainable packaging.
Ideas Worth Sharing
"In our current day, what we love to do is take off nature's perfect package, such as an orange with its peel, and put it in plastic. This was the driving force behind what Simply Good Jars has become." - Jared Cannon

"You can use sustainability as a marketing gimmick and there is no sincerity behind it. We do this because we care and we are leading with product, innovation, and flavor." - Jared Cannon

"If I am going to start a company and be responsible for outcomes that I can influence across the board, I want it to stand for something and I want it to make an impact for the next generation." - Jared Cannon
To hear all the freshest interviews in the produce industry, subscribe to Fresh Takes on Tech on Apple, Spotify, or your preferred podcast platform.
Listening on a desktop & can't see the links? Just search for Fresh Takes on Tech in your favorite podcast player.