Sponsored by: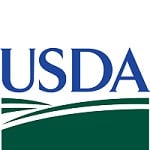 Speakers
Welcome to the inaugural episode of a six-part season that sheds light on the crucial intersection of packaging practices within the produce industry and the pressing imperative for sustainability. Join us on this journey as we navigate the intricate balance between delivering high-quality, pathogen-free products and minimizing the environmental impact caused by packaging waste. In this season, we will talk with experts who are pioneering innovative packaging methods, waste reduction strategies, and sustainable practices within the produce sector. We will also dissect the complexities of proposed regulations advocating for reduced packaging, discussing potential repercussions on produce quality, post-harvest losses, and environmental conservation.
Today Adam Hollowell, Senior Trade Policy Specialist at Bryant Christie Inc, will explain international policy initiatives related to fresh produce packaging, regional variations in these policies, the impact of new packaging regulations on produce-exporting companies, regional responses to policy changes, and proactive steps to support future policy adjustments. As we delve into these topics, we will confront the challenges associated with the cost and feasibility of packaging alternatives for producers and the importance of ensuring that these transitions do not impact trade or exclude smaller producers from the market. Listen in as we explore how policymakers can balance trade interests with sustainability objectives.
KEY TAKEAWAYS
The current issues faced in the produce sector as it relates to packaging.
The notable policy initiatives in packaging for fresh produce on an international scale.
How new policy changes to packaging impact companies growing produce for export.
How different regions are responding to these policy changes.
Why the cost is such a big issue for those hoping to make packaging changes.
The challenge between food safety and sustainable packaging.
How policymakers can strike a balance between trade interest and sustainability.
Ideas Worth Sharing
"The cost and viability of some of these alternatives is challenging for a lot of producers. So, although we have seen some progress, there is a long way to go before we even begin to have these conversations about reducing packaging for fresh produce and making sure alternatives are available." - Adam Hollowell

"There is a long way to go to make sure that the produce sector is supported to revolutionize and adjust its packaging supply chains to meet the growing demands that we will see." - Adam Hollowell

"What we don't want is this to become another barrier to trade. The larger producers may have the resources to manage that transition, but it's the smaller producers that will be shut out of these markets and that is what we need to avoid at all costs." - Adam Hollowell
To hear all the freshest interviews in the produce industry, subscribe to Fresh Takes on Tech on Apple, Spotify, or your preferred podcast platform.
Listening on a desktop & can't see the links? Just search for Fresh Takes on Tech in your favorite podcast player.