Sponsored by: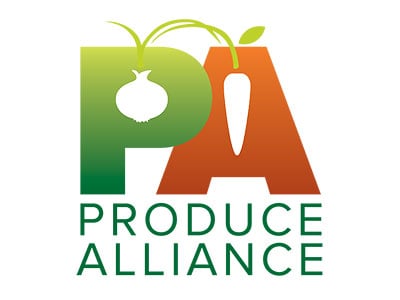 Across the US, very few people eat enough fruits and vegetables.
This spells negative ramifications for our health — especially in lower-income areas.
Simply put, healthy food is medicine — so why aren't we prescribing it?
Well, a recent guest to the show Sam Hoeffler, Program Manager at Reinvestment Partners, is doing exactly that. Sam helps lead the Eat Well program, which helps families throughout North Carolina access healthy food choices by providing funding that can be used to purchase fruits and vegetables.
In this blog adapted from that conversation, we discuss:
The genesis of the Eat Well program in North Carolina
The results so far
The future of the program
Prescribing food
It probably doesn't come as much of a surprise to read that many Americans aren't eating enough fruits and vegetables. In fact, many people reading this may be thinking "I'm not eating enough fruits and vegetables."
People know that a diet rich with varied produce leads to better healthcare outcomes, but there are all manner of reasons that people still don't eat enough. Whether it's due to financial constraints or access, our diets can impact society as a whole.
That's why the Eat Well program was created — to prescribe the food-based medicine so many people need.
In 2018, the Eat Well program was given a USDA grant for half a million dollars; today, they've supplied $6 million in produce, with nearly four times that much in the pipeline.
How?
The program may have started out relying on modest grants, but in order to scale, Sam says they knew they needed to seek out deeper pockets. From those with more skin in the game.
So, they sought to get the healthcare industry onboard. And it worked. Upping the population's fruit and vegetable intake leads to better health outcomes, which is a boon for those in the healthcare sector.
And, of course, it doesn't hurt that the results are already demonstrating the program's value.
The results
While the idea of food prescriptions is older than the Eat Well program, it has a couple core principles undergirding the prescription model that sets it apart:
They always strive to meet people where they are.

In practice, this means without letting those enrolled in the program get their produce where they already shop, it adds unnecessary friction. A program designed to make it easier to access fruits and vegetables shouldn't have hoops to jump through — it defeats the purpose.
People should be able to buy their own food.

In crafting the prescription program, it was obvious that simply dropping off a prepackaged box of produce on someone's doorstep was, somewhat ironically, too prescriptive. It's pretty hard to get people to eat more produce if you're not letting them choose fruits and vegetables that their family actually enjoys.

"It's really about dignity and trusting people to buy the food that works for them," Sam says.

These core principles are, in large part, what Sam attributes to the success of the program, which is now providing families across North Carolina with gift cards to get $40 worth of fruits and vegetables per month.
Now, this money is helping lead to better health outcomes, which is great for the individuals involved, the healthcare industry — even the grocery stores, since members tend to spend significantly more on produce than just the funds allotted by the program.
On top of that, many of those enrolled are well below the federal poverty line, which means that the program is helping tackle the issues with hunger the country faces.
Despite the program's many wins, Sam says they're only just getting started.
The future of food as medicine
Sam is optimistic that the future is bright for the Eat Well program, which she hopes to see scale far beyond its current scope. In fact, she is confident enough to refer to the program as a "billion-dollar idea." And she has good reasons for this optimism.
For example, she points to overtures the current administration is making that suggest they are taking the idea of food as medicine seriously.
The interest the executive branch has shown in tackling this issue bodes well for the long-term success Sam forecasts for scaling the program.
She believes the future of the program needs to start by getting more players in the healthcare sector involved — particularly on the insurance side of things. To her, it's only a matter of time: Insurance companies that keep their customers healthy are the ones that do the best financially — so it should be a no-brainer.
From there, she wants to see the government step in in a much greater capacity, recognizing the right for people to access healthier food and helping to fund it on a national level.
Ultimately, these are just steps along the way to her ultimate goal: to change the systems and processes such that access to fruits and vegetables is something everyone has in equal measure.
That's the real billion-dollar idea.
To hear all the freshest interviews in the produce industry, subscribe to Fresh Takes on Tech on Apple, Spotify, or your preferred podcast platform.
Listening on a desktop & can't see the links? Just search for Fresh Takes on Tech in your favorite podcast player.