A letter from Vonnie Estes
VP, AgFood Tech Innovation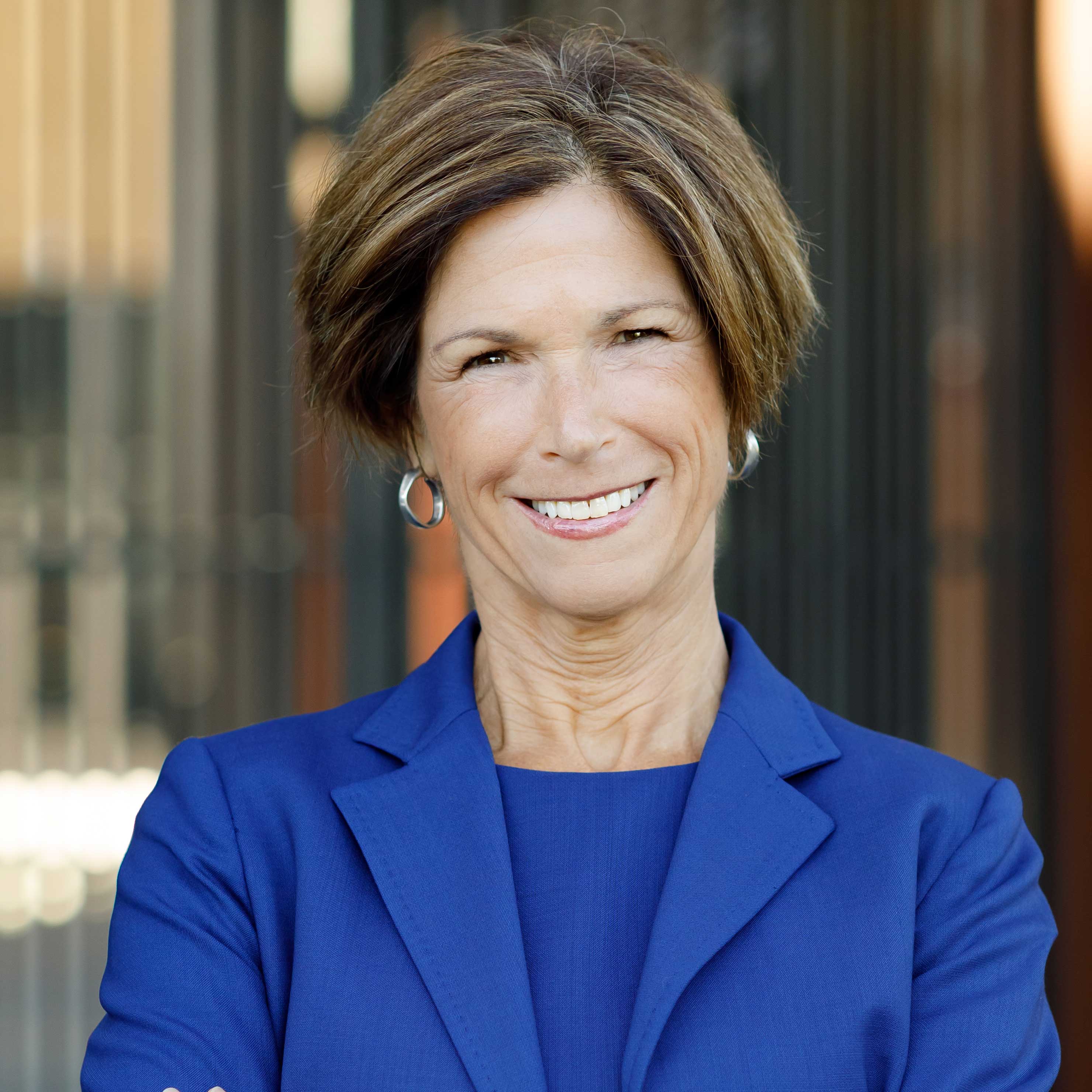 I started working on integrated pest management (IPM) about 25 years ago. It concerns me that 25 years later, much of the articles and information about IPM still come from universities and governments. It still has not been widely adopted by commercial industry and production, and that's troubling.
Should IPM be considered on its own? Or should it be folded into discussions around regenerative agriculture or sustainability overall? And what about communications? We need to consider communications within the industry, including all stakeholders, as well as consumers.
The intent of this Think Tank is to explore and understand the benefits and concerns about using and communicating IPM practices through the supply chain. We also want to learn how to best support our members from an information and advocacy perspective.
International Fresh Produce Association (IFPA) is continuing the Think Tank series on important science and technology issues as a way to connect stakeholders, guide discussions and learnings, and advocate for appropriate outcomes.
The Think Tanks cultivate relationships and explore ways to break down silos and build bridges for issues facing you, your business, and our industries. They are designed to unlock new and bold thinking to support companies and leaders as they frame future plans and reimagine how to work together to grow our industries. They bring people together to build relationships, understanding, connection, and inspiration to create sustainable changes that serve everyone.
IFPA convened IPM experts for this Think Tank, and we thank everyone who participated, helping us provide a platform around this important and evolving topic. See what our experts had to say on IPM, and please join the conversation.
Vonnie
Integrated pest management (IPM) means considering all available pest control techniques and other measures that discourage the development of pest populations, while minimizing risks to human health and the environment, according to the Food and Agriculture Organization (FAO) of the United Nations.

For producers, IPM combines cultural, biological, and chemical methods to manage pests, including insects, diseases, and weeds. It considers relevant, locally available controls, evaluating their potential cost-effectiveness.
IPM Covers Three Key Areas
IPM does not, however, consist of any absolute or rigid criteria. It is a flexible system that makes good use of local resources and the latest research, technology, knowledge, and experience.
Several themes reverberated throughout the IPM discussions:
Communications – within the industry and with consumers
Research and updates
Perceptions and image of IPM
Policy and the upcoming U.S. Farm Bill
Economics, especially for growers
Full supply chain understanding is essential
There's a perception – even a myth – that IPM is stagnant and not producing outcomes as intended. We haven't had a good discussion about IPM since the Food Quality Protection Act in the late 1990s. It's time to sit down and talk. And we have to figure out how to talk about it in context with similar issues – regenerative ag, sustainability, organics and more.
Responding to demand
Growers respond to demands from retailers and consumers. As the retail landscape becomes more concentrated, those demands are also more concentrated, sometimes appearing as a mandate.

IPM may be the appropriate practice for certain crop-pest combinations but not for others. Buyers and retailers usually don't know what companies are doing with IPM. Growers can educate buyers through videos or hosting buyers on field visits, explaining production priorities and why IPM is an important tool, though not the only tool.

Growers understand the opportunities pest control advisers and crop consultants offer. These are specialists, licensed professionals who undertake ongoing education to maintain their certifications. They manage insects, disease, weeds, and more in the field. And we should broaden the conversation, letting retailers and consumers know about these specialists, and how growers take advantage of this scientific and technical expertise.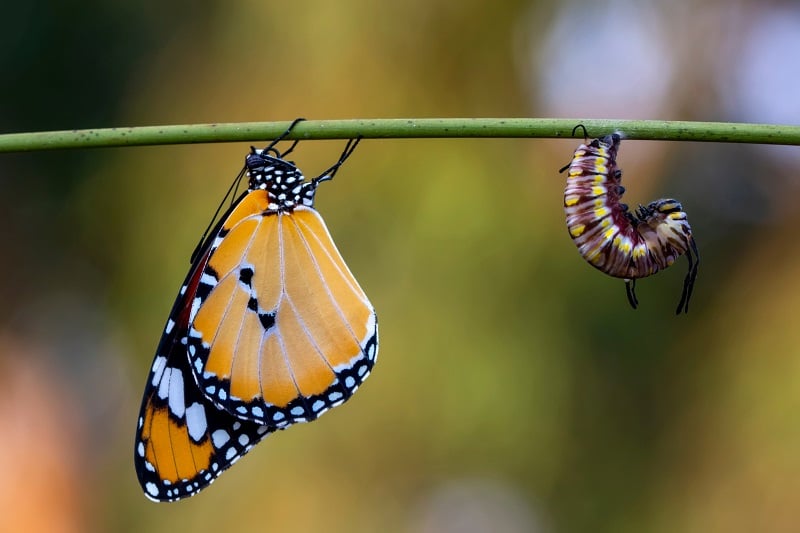 Grower considerations and support
Growers need assistance – people to translate these tools for them. A key education pathway is the extension service.
Let's talk
Participants agreed it's time to convene a multistakeholder process, talk about IPM, its role in ecosystem services, and meeting the needs of agriculture.
Participants suggested the International Fresh Produce Association as a platform and convener for information, insights, and education. They noted that conversations must happen soon to be prepared to include IPM in the U.S. 2023 Farm Bill. These conversations should follow two paths:
Discussions – among growers, but also among the whole supply chain to broaden understanding and break down silos.
Grower panels that can highlight successes and failures so all can learn about IPM complexities, implementation, etc.
Consumers should be a target audience
Consumers don't know about IPM. They think about sustainability and organics. We haven't talked enough about the successes of IPM. We need to talk about what we can do and what we are doing.
Participants in the Think Tank noted the lack of connection between consumers and the processes that deliver IPM as well as the need to increase ag literacy in this space. The industry must do better job of explaining how we deliver on this, including how IPM fits into broader consumer conversations about sustainability or organics or even regenerative agriculture.

In communications to inform the public about what IPM is and how it's relevant to their lives, we need to make it approachable without getting so simplistic that it seems like greenwashing.
Research, updates and
investment must increase
How do we execute IPM better? What are the latest advancements? For IPM to work it must be about continuous improvement, using new technologies, etc. Some of the technologies and practices are 30 years old. We need research and updates.
It's been a while since we advanced the discussion on tools that are available now and the research that's needed. We need collective research – no one company can do this on its own. In addition, we need to understand consumers' perceptions. Retailers are interested in how consumers respond to hot button issues.

Research funding has been successful in the past. Collaboration among U.S. government agencies, academia and growers is good, but funding has slacked off in recent years.

With the next wave of investment, will new solutions be as robust as what they are replacing, and will they appeal to consumers? What are the new tools and technologies? How do we add to our toolkit? If we're going to lose existing tools, how can we be replacing them?

Universities have IPM coordinators, whose role is education, and there's a coordinator in every state. The land-grant university system is available to everyone, and there are four regional IPM centers. Participants noted there is an IPM symposium in Denver in February.

IPM is not a one-size-fits-all situation, though there are some commonalities that can be applied. A challenge for IPM research, outreach and education is the need to refine what is known and apply it to specific crops, which is difficult because of crop and regional variations.

Years ago, stakeholders got together and created a federal IPM roadmap. California also has a good IPM roadmap. Having area-wide programs is desired, but it can be hard to get all growers on board.
Policy and the upcoming U.S. Farm Bill – include IPM
We need to act at the policy level. There's an opportunity in the Farm Bill for ecosystem incentives for growers in this area. If we don't speak up, it'll be all about carbon sequestration in the next Farm Bill. We need to advocate for IPM so we don't miss this opportunity.
When it comes to policy discussions, we don't hear much about IPM anymore. IPM is a spectrum and less black-and-white, so it's harder to grasp and address.

We must identify what would help IPM compete for dollars, resources, and attention on the policy front. Stakeholders, especially on the production side, must communicate with legislators and policy makers who must hear from everyone, not just the loudest voices.
Economics, especially for growers
The science around IPM is strong and well-known. What's missing is the economics at farm level. Farmers wouldn't hesitate if the economics worked. Ultimately, growers ask: Am I doing enough to help in the right ways?
Growers must evaluate the IPM measures they undertake to determine whether they are effective and efficient at achieving production and pest-control goals. They must also evaluate whether these measures are economically viable for their farms.

However, broader effectiveness must be assessed as well. One grower working on pest suppression through IPM often faces additional pest pressures if neighboring farms are not using adequate controls. To get true societal benefit and enhance cost-effectiveness for all, a regional approach is often needed.

Will durable solutions that have been commercialized remain available? Will new technologies on the horizon deliver the same kind of controls? Can the next generation of IPM tools save money by reducing costs and deliver what some technology has not – less dependency on inputs?

Finally, the financial impact of diverse certifications also affects the grower's bottom line, not unlike the pressures growers have faced with food safety requirements and audits.
Consumers drive a lot of expectations, and retailers specify which certification scheme they want growers to be judged against based on those expectations. Growers and shippers want to satisfy consumer demand, but having so many certifications is difficult – both in execution and in documentation. The cost of third-party audits further complicates this.