This article was first published in Produce Blue Book on Jan. 20, 2022.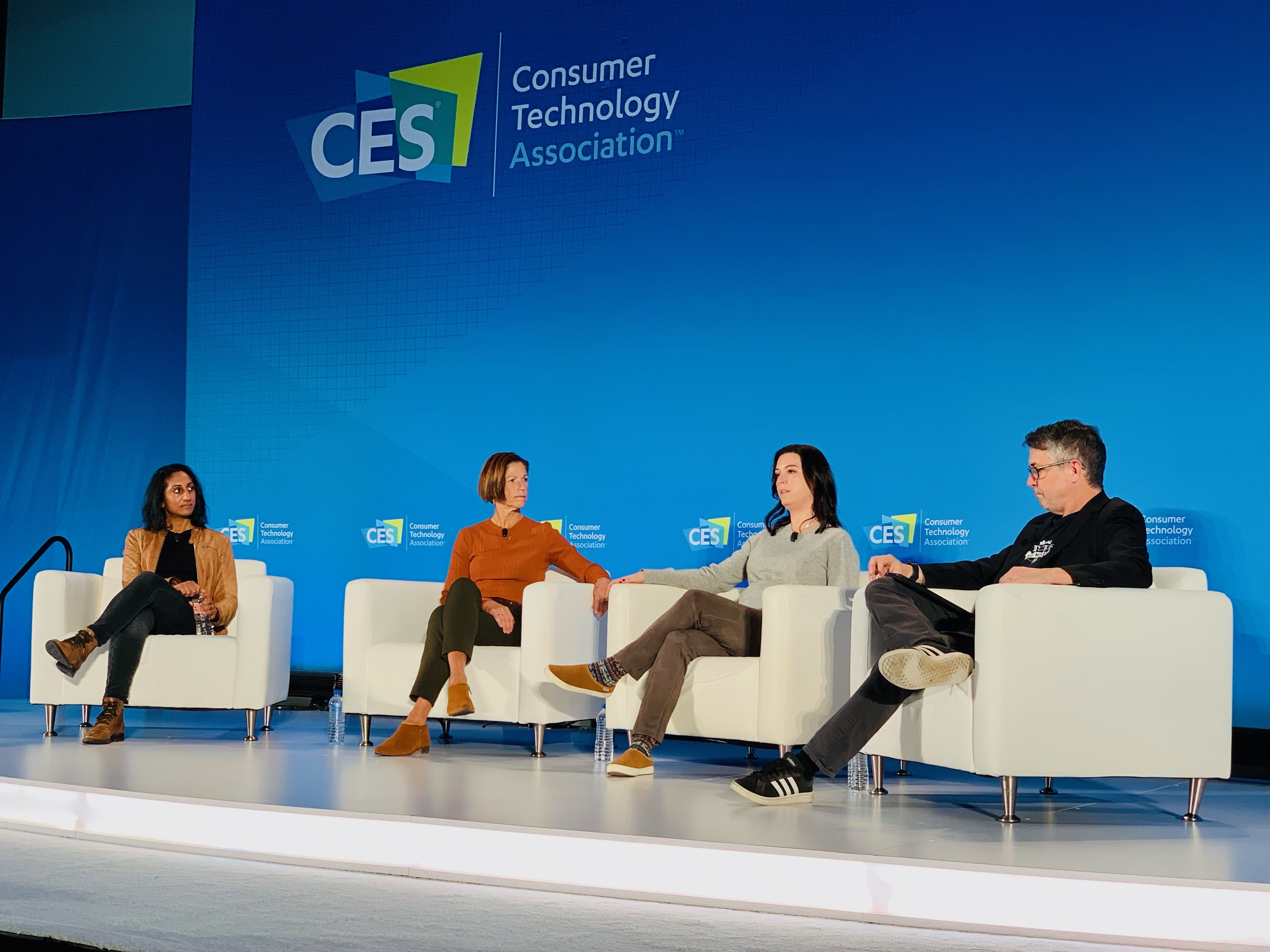 On an "Innovating Our Way Out of a Food Crisis" panel, Vonnie Estes of IFPA speaks with Michael Wolf from the Spoon, Suma Reddy from Future Acres, and Anne Palermo from Aqua Cultured Foods.
CES has been around for 54 years and has historically been the place tech giants make big product announcements. In 2020 at the last live event, CES had 180,000 attendees.
This year there was reduced attendance at 45,000 due to COVID. Many of big tech and big media outlets pulled out, leaving large empty show rooms and some presentations pre-recorded.
But there were still 2,300 exhibitors and 30 percent of show's attendees traveled internationally from 190 countries. With the show not being dominated by tech giants this year, smaller and international players were better able to reach audiences and industry partners.
Some say CES will persist with and the proportion of true innovation to just iteration will increase.
However, the main reason the International Fresh Produce Association was there was the emergence of Food Tech as a new category. CES has in the past been focused mostly on TV's, phones, cars and other gadgets, but with the year we've had there was increased focus on the convergence of technology with health and food.
We saw five big themes at CES that are also big themes in the produce industry. This illustrates that our industry is keeping pace with technology and has the same benefits along with challenges in technology adoption.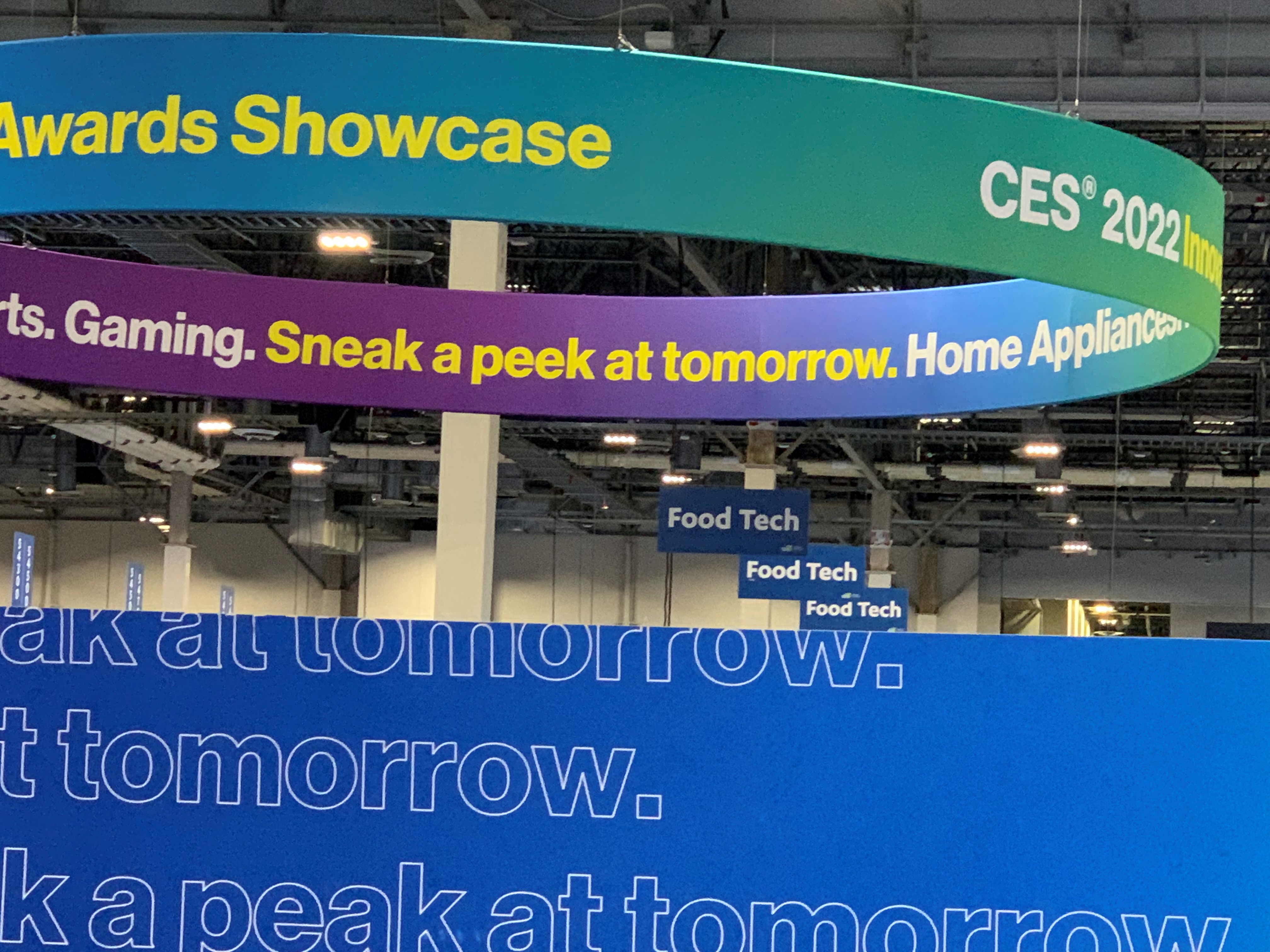 Health and wellness
The health-care sector had been growing its presence at CES for the last few years, and the pandemic has supercharged that trend. But more than strictly medical devices, the tech on display at this year's show demonstrated how technology is making consumer gadgets that monitor health and wellness a bigger part of many people's everyday lives.
There was more focus on increased balance, health and wellness and how to better manage all aspects of life. An example is the glucose-monitoring wearable for athletes, the Libre Sense, that Abbott Labs promoted in CES' first-ever healthcare keynote.
Technology that allows us to grow, transport, store, procure, prepare and eat food was highlighted at the show for the first time. There was technology focused on food tech, personalization, and the connected kitchen. The Spoon held a half day of content on Food Tech. So between innovation on the show floor and panels, Food Tech arrived at CES.
Sustainability
Sustainability considerations and goals have become imbedded in most companies, both in the produce industry and beyond. It is no longer just one person's title or a department, but what the organization does. At CES we saw corporates and small start-ups alike showcasing sustainable technologies.
With Tesla's success in mind and consumers increasingly choosing electric vehicles (EVs), along with stronger related regulations coming, it's little wonder that many firms are accelerating their EV plans.
One of the ways this will impact the produce industry is with last mile delivery of e-commerce. GM is developing a fleet of vans to help decarbonize delivery and is partnering with food delivery providers. These vans will greatly decrease the carbon footprint of e-commerce.
Around one-third of the food produced globally each year is wasted and awareness of how this challenge contributes to other social and environmental challenges including climate change, is growing.
Several solutions from international companies were presented at CES, including Orbisk – an AI-powered food waste monitoring system and Uvera, which is developing a food storage system that uses UVC light to extend the shelf life of food. We also did a panel on food waste with Hazel Technologies and Clew shining the the spotlight on food waste solutions in our industry.
Collaborations
Throughout all industries including ours, technology is becoming more sophisticated and specific. It is impossible for say a robotics startup to develop and master all types of hardware and software for a successful robot.
Companies with different expertise need to collaborate with each other to rapidly respond to shifts in the marketplace caused by factors such as climate change. At CES we saw large collaborations with companies like GM and Abbott. The produce industry is developing models that are a lot more collaborative across platforms to solve the big challenges we face. The partnership between Plenty and Driscoll's on indoor strawberries is an example.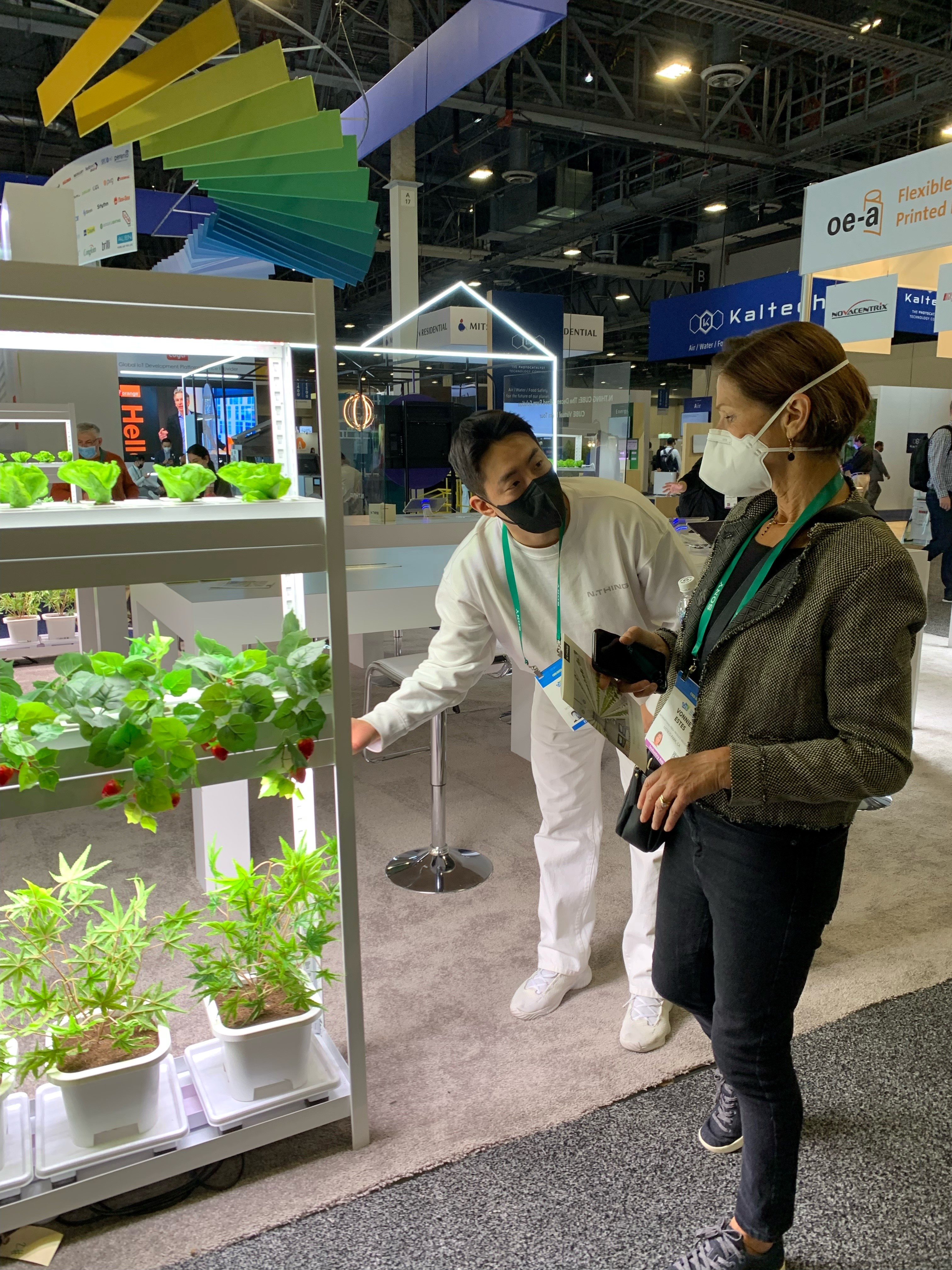 Vonnie Estes visits N.Thing, a company working on indoor, modular, vertical farming.
Interoperability
The basic ability of disparate products and services to readily connect and exchange information with one another has mostly not been accomplished across any industry. This is a huge challenge and is often the obstruction of technology adoption and deployment.
At CES the CEO of Samsung talked about the "smart home" where everything in the house talked to each other and was fully connected… from a Samsung phone with all Samsung appliances. We know that is not how the world works.
Throughout produce and other industries, we have sensors that pick up separate information and relay it to a separate dashboard. The user ends up with multiple dashboards not talking to each other and unable to make insightful decisions. This is a global issue that we will work through as the technology develops.
Robotics
A popular component of the CES tradeshow is the long list of companies that have used the event to debut the latest in robotics. Whether they're increasing safety, improving accuracy or reducing waste, robotics is advancing with impressive speed. We saw many different robots at the show.
For foodservice, we saw robots that greet customers dining at restaurants and bring their pancakes, bacon and eggs to the table. We saw a robot that can learn how to recreate recipes in a restaurant kitchen through sensors that are attached to kitchen utensils to analyze recipes.
Agtech continues to be one of the major categories to watch here. John Deere made the biggest waves with its fully autonomous tractor. Naïo's vineyard robot also got some attention. It is clear that robots and automation will have continued importance throughout the produce supply chain in helping automate the dirty and dangerous jobs.
There are many technologies available like AI, robotics, computer vision, bioengineering that if applied to the food system, can make a real impact on saving and feeding the planet, probably more quickly than other products.
As an industry, we need to continue to look at innovation outside produce and see what we can bring in to solve our biggest challenges.