Global floral packaging supplier Koen Pack's business has bloomed selling high-quality sustainable packaging for floral bouquets and potted plants. But the company doesn't market sustainable products to be trendy – sustainability is at the very roots of this international company's culture, from their building design to their office practices and more.
Company background: Be where the floral business is
Koen Pack was founded in the Netherlands in 1996 to meet a need for high-quality floral packaging materials. With global offices and production facilities in Canada, China, Colombia, Ecuador, Kenya and the United States, they are centrally located to the industry's key suppliers, buyers and sellers. Being headquartered in Holland helps to ensure Koen Pack capitalizes on emerging floral trends.
The privately-held company collaborates with floral growers and their customers to deliver a broad range of sustainable floral and potted plant packaging, including sleeves, sheets, fabrics, bags, boxes, pot covers and European-style bouquet holders. Koen Pack also actively works with its customers to encourage recycling of products that have reached their end of life.
Koen Pack USA is headed by General Manager Pieter Sluiter, and employs 18 people. Koen Pack Canada, with 9 employees, is led by General Manager Marco Zwaan.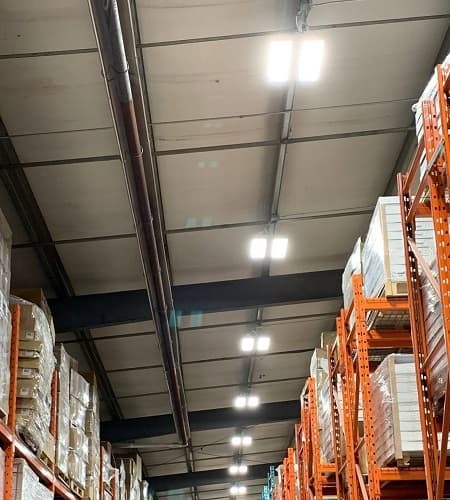 The challenge: Conduct business with a future focus
Sluiter and Zwaan both approach Koen Pack's focus on corporate sustainability from a personal perspective.
"I'm a millennial, I have two kids," says Sluiter. "The day I became a father, I started wondering what world I will leave my children… and what can I do to leave a world for them that is better than when they came into it."
Zwaan concurs, noting, "I'm a pre-millennial, with grandkids that are Pieter's kids' ages. I was born at a time when we didn't know any better, but we are getting a second run at it now. Sustainability is absolutely important."
For Sluiter, it was "about the small changes that you can do to build a collective awareness that things need to change. Then we transferred that mentality to a corporate strategy. Are we going to continue [doing] the same things we did 20 years ago, or are we going to innovate and be a leader? I'm happy to be in a position to be able to steer these types of initiatives corporate-wide."
The solution: Make big and small commitments, starting in the office
How exactly is the company working to achieve sustainability in its operations? Generally, "we are keen on doing everything we can to be sustainable," says Sluiter.
This involves sustainability efforts in the areas of labor, as well as in office practices and processes.
Koen Pack endorses Amfori's Business Social Compliance Initiative Code of Conduct, which sets out 11 core rights to protect workers. Koen Pack also endorses the international Ethical Trading Initiative's Base Code of Labor Practices, and participates in Sedex Advance, an ethical data exchange platform that allows Koen Pack customers to monitor and confirm the company's responsible and sustainable business practices.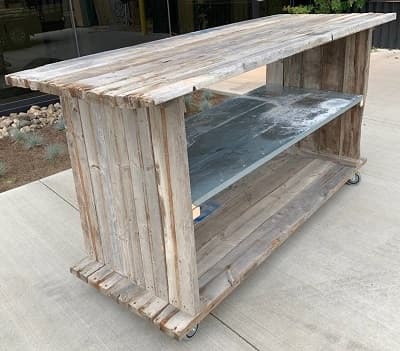 Koen Pack is ISO 9001-certified, which assures its customers that products and processes meet quality standards; the 2015 update to the 9001 standard supports several ISO goals for sustainable development.
"Complying with labor, production and sustainability certifications is an investment we make to elevate our business practices to a higher standard," says Sluiter.
Sustainability starts in the office, says Zwaan. So, when building its new office in Canada, Koen Pack designed sustainability into the structure and its operations from the ground up. Most flooring materials are made of PVC that is hard to recycle, so instead Koen Pack installed polished concrete floors.
Even the showroom furniture is sustainable; it is 90 percent made from reclaimed materials.
Koen Pack retrofitted all its warehouses and offices with LED lighting equipped with motion sensors, to conserve electricity. They saw a full ROI in about 3 to 3.5 years, says Zwaan, making it both environmentally and financially smart.
They've contracted for two recycling collection bins rather than one. Zwaan notes that costs about $100 per month.
Every desk has two waste bins: one for paper, and one for recyclables. "Better yet, instead of printing, go digital," suggests Sluiter.
Sluiter and Zwaan both stress that small steps can make a big difference. "I'm always in favor of easy and cheap solutions to a problem," says Zwaan. "There are a few easy solutions to problems we all have."
"The least expensive thing we did was to move the printer into a storage closet. That physically discouraged printing," he says, and "probably saves us 30 percent on printing paper."
As for the floral packaging products it sells, "We are looking into how we can better the processes that we already have – to improve them, or replace them – and on making current materials easier to recycle to make for better re-use," says Zwaan.
Zwaan notes that most plastics today are immediately downcycled, when they could be recycled up to 10 times. Sluiter adds that many "products on the market are so complicated that they are hard to recycle."
Koen Pack works with suppliers to make materials that are easier to recycle or compost – for example, using plant-based rather than oil-based plastics.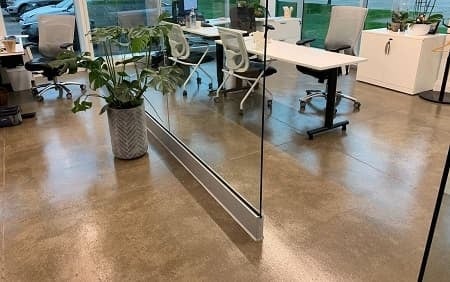 The company teaches its customers about the various options for sourcing environmentally friendly products, and the education continues with consumers in teaching them how to recycle their products.
"We are knocking hard on the doors of our customers," says Sluiter. "We have these beautiful materials that you can use, let us work with you on your plan. If you still want to use plastics, then let's communicate their recyclability to consumers."
Takeaway: It starts with research
"The biggest investment I urge people to make is to spend maybe two hours a week [researching], how can I improve my own lifestyle?" says Zwaan. "I'm a car guy, I love my V8. But the more I look at it, the more it doesn't make sense. Maybe I shouldn't pull a trailer, and I should get a Tesla. It starts with personal considerations."
Koen Pack's objective? "We hope to create a chain reaction," says Sluiter.