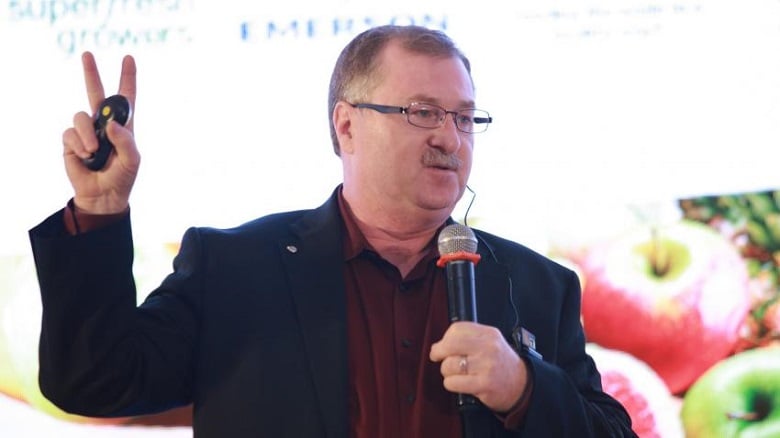 As is often the case with hot new technologies, there is an imbalance between the lofty hype surrounding blockchain and the low percentage of regular people who understand what it is.
A Wall Street Journal reporter earlier this year jokingly suggested cutting through the blockchain hype by changing every mention on the internet of the word "blockchain" into "multiple copies of giant Excel spreadsheet." Indeed, it is a useful, if oversimplified way of thinking about blockchain ledgers.
Importantly, "blockchain is not a specific software, it is a methodology for sharing data between trading partners," says Ed Treacy, Vice President, Sustainability & Supply Chain Efficiencies for IFPA (formerly PMA), who delivered a presentation called Exploring the Power of Blockchain Technology a PMA Fresh Connections: China conference in Shenzhen.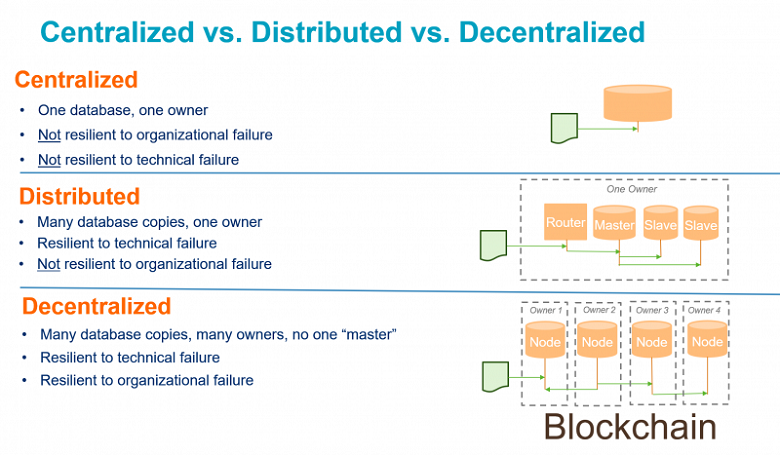 Another key difference between a blockchain record and, say, multiple Excel sheets: according to Treacy, blockchain is, "a unique type of ledger where you can't change the data and you can't delete the data: once it's there, it's there, and nobody else can change it."
Though far from buying into the idea that blockchain is the be-all and end-all new tool for companies to store and share data, Treacy nevertheless thinks the blockchain-based solutions will be adopted across a wide range of industries, and will be, "transformational for the grocery industry," including growers and suppliers of fresh produce.
"In the produce world, blockchain is a protocol for sharing information in a decentralized environment that enables the information to move securely through the supply chain at the same speed as the product," says Treacy. "Depending on how it's configured, you can authorize on certain parties to unlock your data. Everybody will have the data as part of the blockchain, because we want them to pass it on to the next link in the supply chain, but they won't necessarily be able to read it."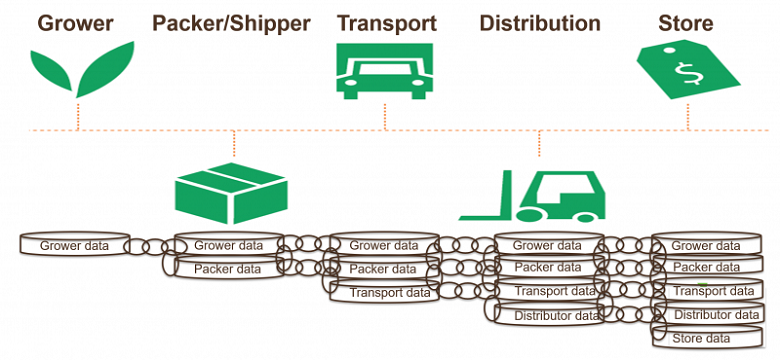 Blockchain solutions are already being deployed commercially by companies like HarvestMark (China), whose President, Dan Sun, presented alongside Treacy at Fresh Connections: China. For example, HarvestMark's parent company, Trimble, has used blockchain solutions in North America for managing shipping load assignment and contracting. According to Sun, "one carrier reduced contract management headcounts from 12 to 3 and increased revenue by $3.5 million through better matching capacity and demand."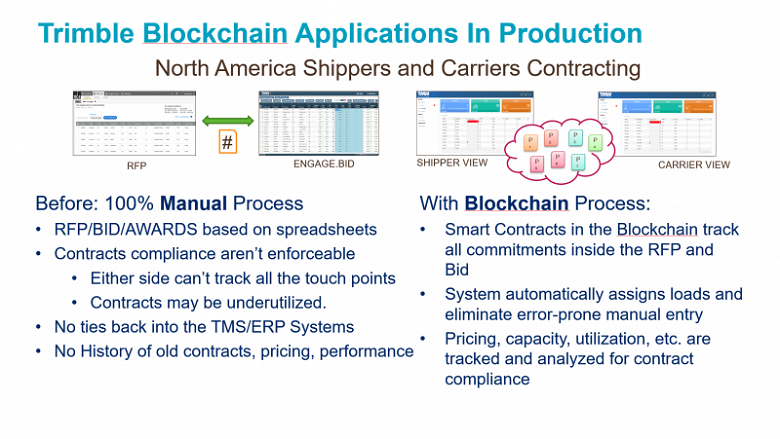 But for the traceability applications where blockchain is mostly likely to find widespread use in the fresh produce industry, much of the technology is still in the pilot phase.
Treacy related how Walmart, in a pilot project with IBM, was able to use blockchain-based supply chain tracing to cut down the time needed to produce a complete record of the journey of a pack of pre-sliced mangoes from orchard in Mexico to cash register in the US: assembling the data went from almost a week down to 2.2 seconds. "If that was a food safety outbreak, a lot of people would have gotten sick in that six days and 22 hours," it took to trace the product prior to a blockchain solution being in place.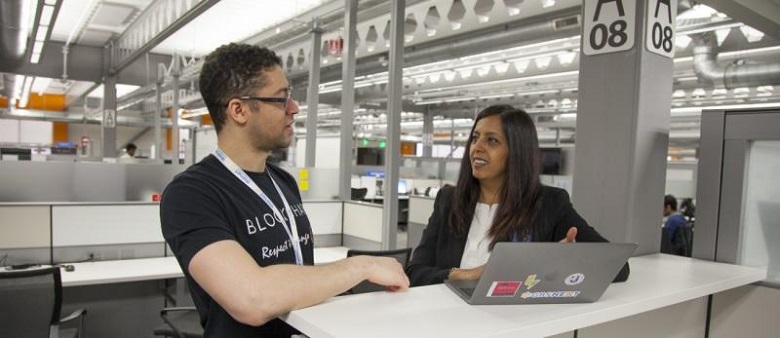 IBM, a leading proponeMembers of Walmart's blockchain team. Image: Walmart.nt of commercial blockchain solutions, subsequently announced last year that it is partnering with major US grocery retailers including Walmart, Kroger and Wegmans, along with 10 major suppliers, including Driscoll's and Dole, to "apply blockchain to the food supply chain to improve food safety and ingredient transparency."
Treacy has joined into the process to represent the interests of fresh produce suppliers in the process: "We want to make sure that what [IBM] comes up with is going to work for most produce companies," not just the biggest suppliers who can afford large investments in enterprise software solutions. Additionally, Treacy hopes to shape blockchain solutions that will not force companies to completely change their processes: "Going forward, blockchain has to be complementary to existing business practices."
Other global pilot food blockchain projects highlighted by Treacy include JD.com working with an Australian beef exporter, Australian grain producers, and work being done by Alibaba, Microsoft and a startup named Ripe.io.
"Blockchain is not figured out yet," says Treacy. "In the world of produce, we're still figuring out the best way to use it where the value is, so it's a very exciting time to part of the process of forming and shaping" how blockchain will be applied to the fresh produce industry.