Lunch Traffic 1st quarter 2023 compared to 2019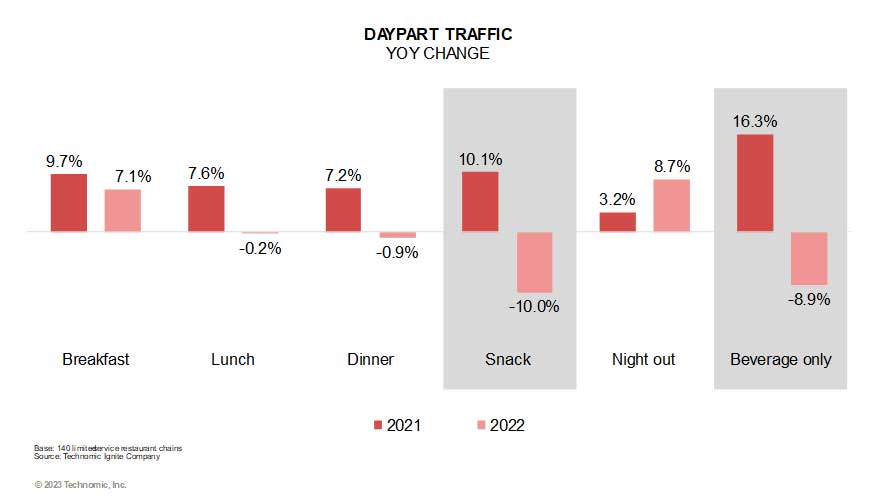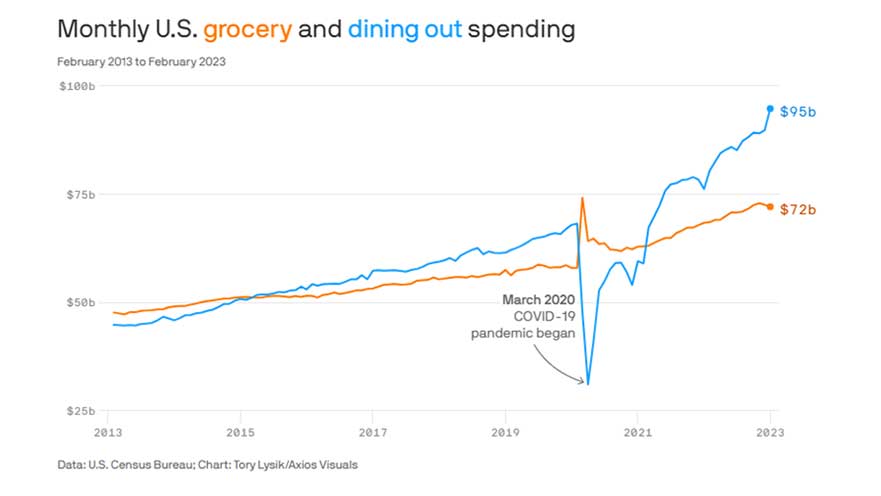 While the restaurant industry is recovering from the pandemic, lunch still has a way to go.
According to Toast, weekday lunch transactions in 19 of the United States biggest cities were down in the first quarter of 2023 compared to 2019.
According to Technomic, this meshes with data from Kastle Systems, which shows office occupancy rates across 10 major cities remains at about 50%.
Toast reports that 70% of lunch traffic is still on-premise, with 27% being take out, and 3% being for delivery.
Technomic reported when Americans go out for lunch, they are spending more. Weekday lunch checks were up 46% in Q1 compared to 2019 from about $15.75 to $23.
According to Toast, guests are spending an average of $2 more on food per transaction if they dine in versus ordering takeout. The average dine-in order is $24, while the average takeout order is $22.
Friday is still the busiest weekday for lunch.
Take advantage of on-premise lunch dining by offering in-restaurant only promotions and limited time offers, especially on Fridays. Help guests by offering eating meals clearly designated as plant-based and sustainable.
Toast reported, on average, alcohol makes up 16% of the American lunch bill. But in some areas of the country such as Wisconsin, Colorado and Wyoming, it accounts for more than a quarter of the bill. In New York, New Jersey and Utah alcohol contributes an average of 9% to lunch spending.
Beverage fruit garnishes, whether for alcoholic drinks or not, are a great way to add pizzaz to lunch.
In the first two months of 2023 people spent 30% more at restaurants than on groceries according to the Commerce Department. Restaurant spending rose 13% in March 2023 compared to March 2022; outpacing retail's overall 3% gain according to the Commerce Department. Follow IFPA's foodservice content to look for trends to increase your foodservice sales.
Questions?