February 10, 2021


2020 was a year of disruption for almost every industry across the globe, but the foodservice industry was one of the most affected. With fluctuating supply and demand, and the inability to safely dine indoors, many businesses were forced to close and thousands lost their jobs. Many of these pandemic-related challenges will continue into 2021. But with the vaccine rollout and an increasing acceptance of our "new normal," there is a light at the end of the proverbial tunnel. The foodservice industry predictions for 2021 will help guide the supply chain, including operational and culinary trends, consumer dietary and health choices, and a focus on the environment and sustainability.
Before we look forward, we must look back to glean new perspectives and key learnings that can only come in hindsight. Here, we take a look at 2020, the lessons that were learned and the trends that emerged from the foodservice industry.
2020 trends and predictions: Some prophetic, some unpredicted and some await their time to shine
When Covid-19 first hit the U.S. in March, the foodservice industry was one of the first to take a hit. Large events and food festivals canceled or postponed, restaurants and bars across the nation were forced to close or shift to takeout/delivery services, and thousands of workers lost their jobs.
The shift from indoor dining to delivery, takeout and drive-thru services made 2020 predictions for a rise in popularity of ghost kitchens, restaurant delivery offerings and grocery store "upgrades," such as delivery and pick-up services seem almost prophetic.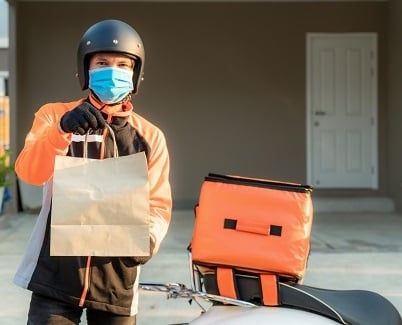 Though the foodservice industry continued to struggle financially throughout the year, by May many worked to open up outdoor dining and began to get creative as they fought to attract customers while implementing social distancing and other safety protocols. This is where projected trends such as CBD products, mood-boosting and energy-enhancing "adaptogens" (herbal pharmaceuticals), flavored kombucha, plant based proteins and low- or no-alcohol beverages, proved right on-the-nose, as restauranteurs looked to differentiate their menus and consumers sought to maintain balance and improve their physical and mental health.
In June, the death of George Floyd sparked a racial justice movement across the U.S. Members of the foodservice industry, from restaurants to media, came forward with their experiences of racial discrimination, injustice, and details of toxic work environments, inciting a new reckoning with the industry. While not predicted, this movement was an important step forward for the foodservice industry, similar to the work done throughout the industry after the #MeToo movement in 2018.
As summer blended into fall and ultimately winter, restaurants, still struggling with a lack of government funding and a continued rise in COVID-19 cases across the nation began to gear up for colder weather by investing in heaters, tents, blankets, firepits, yurts, igloos and other tools. These outdoor dining accommodations were another unpredicted, yet impactful trend borne of 2020.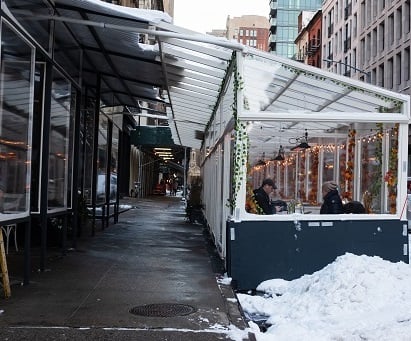 Because of the changes at retail and foodservice, some produce-specific trend predictions didn't have their time to shine in 2020. These included "cabbage as the new kale" and an increased popularity of white eggplant, African star apple, Timut pepper, and ube, a purple yam originally from the Philippines. Perhaps these items will see the spotlight in 2021.
2021 foodservice trends predictions: It's the year for produce to shine
One of the greatest lessons learned in 2020 was that we are all able to be more flexible, creative and nimble than we ever thought possible. In keeping with that theme, it is more difficult to make predictions for 2021, but some of the commonalities among respected resources include:
the continued celebration of home cooking
consumers looking at healthfulness and sustainability in their food turning towards a more plant-based diet
the continued evolution of delivery services from both restaurants and grocery stores
the lingering of lockdown habits (such as home cooking, baking bread, preserving, and canning)
an increased focus on the environment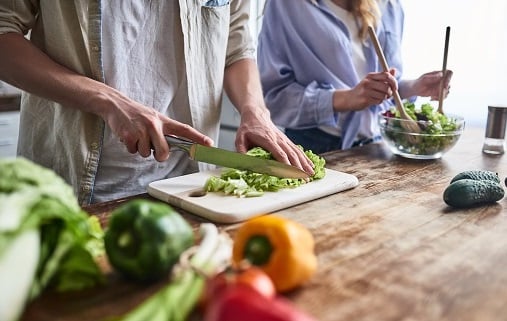 Happily, multiple sources also tout the importance of fresh produce and healthy eating, underscoring the United Nations' celebration of 2021 as the International Year of Fruits and Vegetables . While there is still a huge amount of uncertainty as to what this year will hold for every segment of the food supply chain, we are confident that our Joy of Fresh™ messaging will resonate, and that restaurants and foodservice operators will continue to show remarkable resilience and innovation.