FOREWORD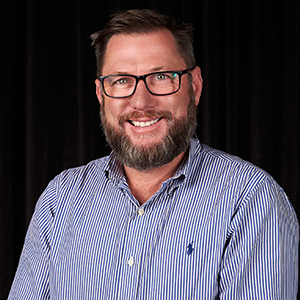 These are dynamic and challenging times and at IFPA ANZ we believe providing the industry insights and a future looking view on what is ahead for our industry is critical. Staying ahead of the future trends ensures we continue to create a vibrant future for all in the fresh produce and floral industry. We are therefore delighted to share the 2023 IFPA Future Trends Report. We have been delivering this report to our members annually for several years now.
IFPA is the largest and most diverse international association serving the entire fresh produce and floral supply chain and the only organisation to seamlessly integrate world facing advocacy and industry facing support.We exist to bring the industry together to create a vibrant future for all. We grow our member's prosperity by conducting advocacy; connecting people and ideas; and offering guidance that allows us all to take action with purpose and confidence.
This report is a tool to help you and your team understand and stay ahead of the ever evolving changes that continually impact our industry. This years report is focused around some key theme's including
Market trends
Consumer Trends
Technology advances and digital adoption
Government requirements and evolving priorities
When you read this report, you are likely to see many trends that seem familiar or intuitive. This is not unexpected as the data that informed this report was taken from produce industry executives and the world that we all live, work and play in. This report does not have "the one" trend or answer, however it is a great tool to test your own personal understanding of the coming trends and to start a conversation with your colleagues and peers to build your own view of the trends that will shape the future of your world.
Full report only available to IFPA members.
It appears that you have an account but are not a Member of IFPA. If you feel this is incorrect please contact member services.