2023 Scholarship Applications
The Frieda Rapoport Caplan Family Business Scholarship Program provides scholarships for representatives from family businesses to participate in the Washington Conference. The Program, launched in 2001 by Karen Caplan and Jackie Caplan Wiggins of Frieda's, Inc., was on behalf of their mother, Frieda Rapoport Caplan.
Up to four recipients will receive complimentary travel, hotel and registrations for the Washington Conference, September 12-14, 2023, in Washington, D.C., to learn from and engage with Congressional leaders, Administration officials and industry colleagues.
The deadline to apply is Tuesday, August 8, 2023.
2022 Recipients
Congratulations to the 2022 scholarship recipients who are headed to Washington!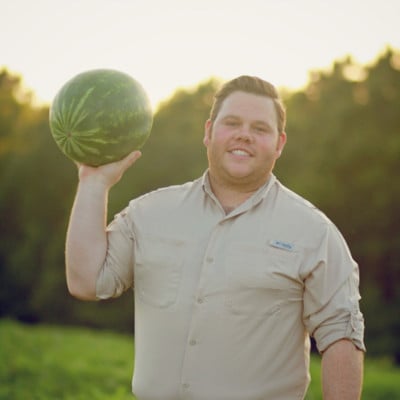 Jesse Wiggins
COO & Sales
Wiggins Farms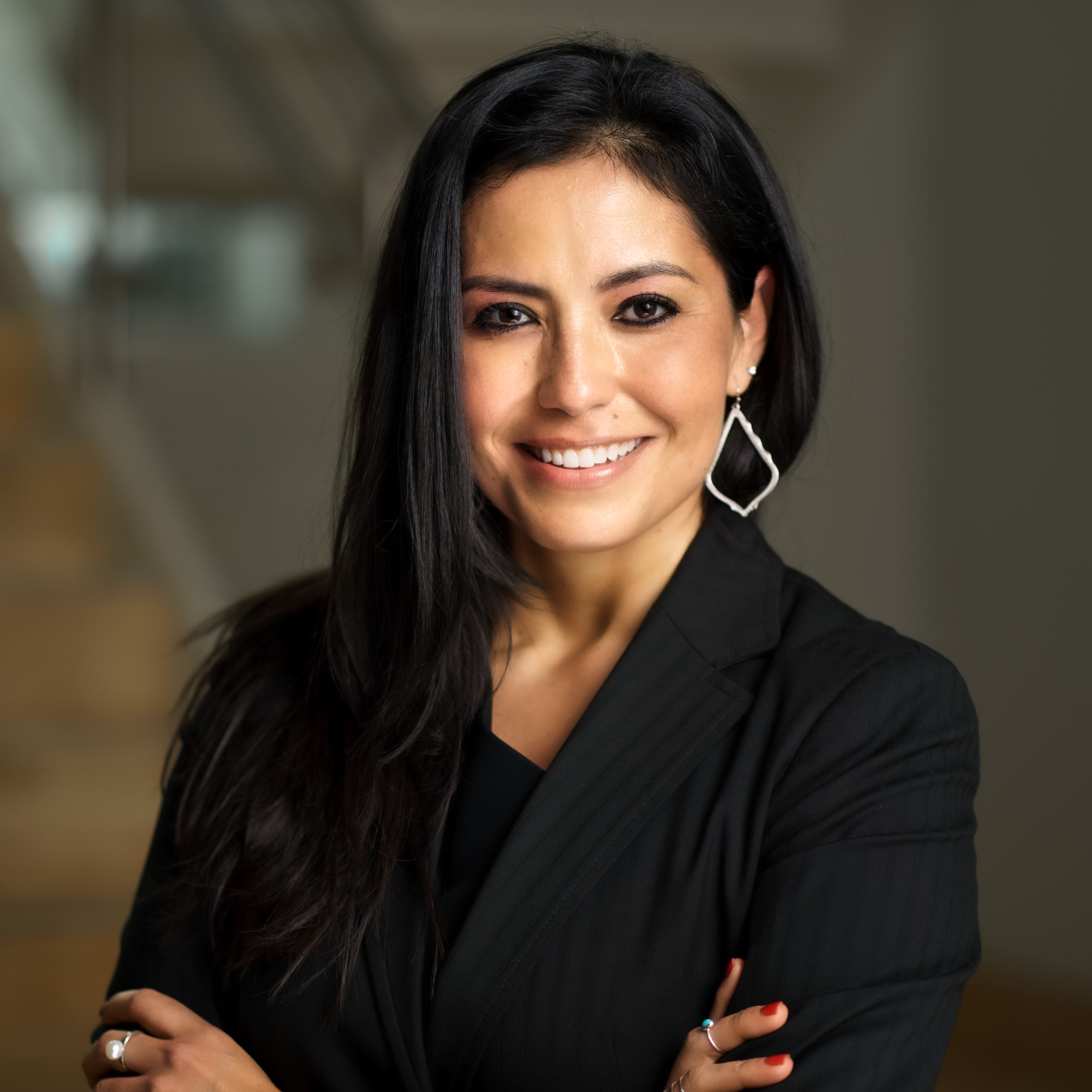 Mayra Vazquez
Partner/Director of Businesses Development & Sales
Latin Specialties LLC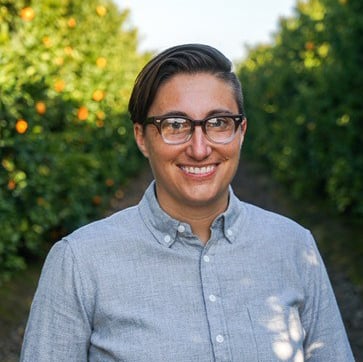 Bianca Kaprielian
CEO & Co-founder
Fruit World
Scholarship Eligibility
In order to be eligible for the scholarship, applicants must meet the following requirements:
Applicants must be employed by a family business*

Applicants must be first-time Washington Conference attendees
Applicants must be employed by a International Fresh Produce Association member company
*A family business is generally defined as a "business in which two or more family members are involved and the majority of ownership control lies within a family."
Past Scholarship Recipients
Company, city and state listed reflect when the recipient received the scholarship.
2022
Mayra Vazquez, Partner/Director of Business Development & Sales, Latin Specialties LLC, Houston, TX
Jesse Wiggins, COO & Sales, Wiggins Farm, Center, TX
Bianca Kaprielian, CEO & Co-founder, Fruit World, Reedley, CA
2021
Joseph F. Basciani, Co-Owner, CFO, Basciani Foods Inc., Avondale, PA
Curtis Griffin, Assistant Grower, Griffin Ranches, Inc., Somerton, AZ
Lianna Tilton, Quality Assurance and Food Safety Supervisor, Braga Fresh Family Farms, Soledad, CA
Leticia Velazquez, Midwest Operations Manager, The FruitGuys, Burbank, IL
2020
Caitie Bowers, Human Resources Director, The Fresh Group, Glendale, WI
Tanner Buchanan, Director of Operations, T&T Produce, Ringgold, GA
2019
Richard Castaneda, Project Manager, Field Fresh Foods, Gardena, CA
Christopher Ferachi, Operations Analyst, Capitol City Produce, Baton Rouge, LA
Kathy Sponheim, Co-Owner/Sales, Michael Family Farms, Urbana, OH
2018
Johna Mailolli, RD, Inserra Supermarkets Inc-ShopRite of Tallman, Mahwah, NJ
Marc Newman, Transportation Manager, Capital City Fruit Company, Norwalk, IA
Jacob Serck, Owner and Head of Marketing, J.A.B. Produce, Chicago, IL
Jeremy Taylor, Vice President of Sales, DNO, Inc., Columbus, OH
2017
Brian Loffredo, Operations Manager, Loffredo Fresh Produce, Des Moines, IA
Geoff Ratto, Sales, Ratto Bros., Inc., Modesto, CA
Mikee Suarez, Sales, MAS Melons & Grapes, LLC, Nogales, AZ
Nick Wishnatzki, Marketing Projects Manager, Wish Farms, Plant City, FL
2016
Carmela Beck, Driscoll's, Watsonville, CA
Domenick Buck, Anthony Vineyards, Inc., Bakersfield, CA
Tyler Clear, Deardorff Family Farms, Oxnard, CA
Lela Reichart, Sterman Masser, Sacramento, PA
2015
Alex DiNovo, DNO Produce, Columbus, OH
Seth Hansen, Kingsburg Orchards, Kingsburg, CA
2014
Nick Chappell, California Giant Berry Farms, Watsonville, CA
Mary Griffin Campbell, Griffin Ranches, Somerton, AZ
Tyler Phipps, Market Fresh Produce, Nixa, MO
Cody Ramsey, Mann Packing Co., Salinas, CA
2013
Bridget Bengard, Bengard Ranch Inc., Salinas, California
Dan Henry, W.D. Henry & Sons, Eden, New York
Robert Holthouse, Holthouse Farms of Ohio Inc., Willard, Ohio
Kimball Redd, Muir Copper Canyon Farms, Salt Lake City, Utah
2012
Martha Montoya, Los Kitos, Orange, California
Daniel Mueller, Volm Companies, Idaho Falls, Idaho
T.J. Rahll, Edward G. Rahll & Sons, Inc., Jessup, Maryland
Kurt Schuster, Val Verde Vegetable Co., Inc., McAllen, Texas
2011
Barbara Daly, Testa Produce Inc., Chicago, Illinois
Micah Desmond, Northeast Packaging Company, Presque Isle, Maine
Tami Martin, Black Gold, Grand Forks, North Dakota
John J. Pandol, Pandol Bros. Inc., Delano, California
2010
Kiley Harper-Larsen, Hugh Branch, Inc., Pahokee, Florida
Chelsea McClarty, HMC Farms Kingsburg, California
Ben Rice, Rice Fruit Company, Gardners, Pennsylvania
Mark Stevenson, Meijer, Grand Rapids, Michigan
2009
Megan Chedwick, Church Brothers, Salinas, Calif
Julia Inestroza, Gourmet Trading Company, Los Angeles, Calif.
Nicholas Mascari, Indianapolis Fruit Company, Indianapolis, Ind.
David Scaroni, Valley Harvesting and Packing, Heber, Calif.
2008
Kenneth Crabtree, Pacific Coast Fruit Co., Portland, OR
Gahl Crane, Prime Produce International, LLC, Orange, CA
Jose Garcia, Rene Produce, LLC, Nogales, AZ
Tracie Levin, M. Levin and Co., Inc., Philadelphia, PA
2007
Milas Russell III, Sandstone Marketing, Inc., Yuma, AZ
Kristine Zerr, Domex Superfresh Growers, Yakima, WA
Sam Stewart, Wes Pak Sales, Inc., Dinuba, CA
Milton Voss, Pero Vegetable LLC., Delray Beach, FL
2006
Aaron Buurma, Buurma Farms, Inc., Willard, OH
Luawanna Hallstrom, Oceanside Produce, Inc., Oceanside, CA
Jason LaBarba, Ideal Sales, Inc., Dallas, TX
Kari Valdés, Mills Family Farms, Salinas, CA
2005
Frederic M. Recchiuti, Basciani Mushroom Farms, Avondale, PA
Elizabeth Gross, Capurro Marketing, LLC, Moss Landing, CA
2004
Anne Turkal, MCL Distributing, Los Angeles, CA
Sarah Frey Talley, Frey Produce, LLC, Keenes, IL
2003
Ashley Patricio, Westside Produce, Firebaugh, CA
Wes Liefer, West-Lake Produce, Los Angeles, CA
2002
Phil Herbig, Wes-Pak Sales, Dinuba, CA
Chad Szutz's, A-W Produce Company, Weslaco, TX
2001
Ron Fode, Fode Farms, Moses Lake, WA
Cecilia Tudor Rose, Tudor Ranch, Mecca, CA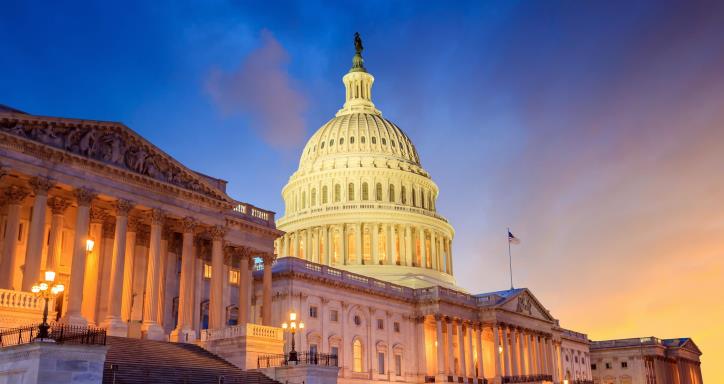 Questions regarding the scholarship?