The IFPA Retail Produce Manager Awards Program honors retail produce managers who represent the produce industry to the consumer and work every day to increase sales and consumption of fresh fruits and vegetables. The winners are recognized for their commitment to fresh produce, innovative merchandising, community service, and customer satisfaction.
2022 Retail Produce Manager Award Winners
Sponsored by: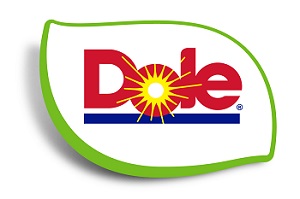 Tamra Barnes – Harps Food Store, Dexter, Missouri
Joshua "Josh" Combs – Food City, Galax, Virginia
Javier Contreras – Sendik's Food Market, Franklin, Wisconsin
Carmen Dipiazza Jr. – Price Chopper, Guilderland, New York
Morgan Dodge – Pilgrim's Market, Coeur d'Alene, Idaho
Tyler Doggett – Corner Market, Hattiesburg, Mississippi
Micah Fabrizio – Albertsons Safeway, Denver, Colorado
Clint Fraze – New Seasons Market, Happy Valley, Oregon
Lisa Graner – Coborn's Inc., Bismarck, North Dakota
Mitchell "Mitch" John Hamelin – Longo Brothers Fruit Markets, Ajax, Ontario, Canada
David Heetderks – SpartanNash's Forest Hills Foods, Grand Rapids, Michigan
Chris Jorgensen – Food Lion, LLC, Gloucester, Virginia
Troy Kopriva – Hy-Vee, Inc., Grimes, Iowa
Grant Naylor – Macey's, Providence, Utah
Mohamad "Mo" Qadir – Harris-Teeter Super Markets, Purcellville, Virginia
Bridget Robin – Super One Foods, Opelousas, Louisiana
Alex Samario – Gelson's Markets, Sante Fe Springs, California
Bob Smith – Mariano's, Oak Lawn, Illinois
Rich Spader – Big Y Foods, Inc. – Derby, Connecticut
Douglas Storey – Tops Friendly Markets, North Tonawanda, New York
Michelle Tarwater – Fred Meyer Stores, Inc., Issaquah, Washington
Donald "Don" Eugene Uttley – Mount Royal Market, Duluth, Minnesota
Dan Villone – Brookshire Grocery Company, Kilgore, Texas
Calvin "The Goat" Yednak – JEWEL-OSCO, Munster, Indiana
William "Will" Yontz – The Giant Company, Martinsburg, West Virginia
Why Nominate?
This program honors produce managers who set the standard of excellence in their store's produce department. By nominating a produce manager, you're offering them an opportunity to further their industry knowledge, engage with industry leaders, meet with produce companies and learn about the newest products at The Global Produce & Floral Show in Orlando.
Each of the 25 winning Produce Managers and their Corporate Produce Executive will receive:
Roundtrip airfare, hotel and registration to the 2022 Global Produce & Floral Show, Oct. 27-29 in Orlando, FL
Three nights of hotel accommodations
Commemorative plaque
Recognition on stage at the Global Produce & Floral Show
Five Grand Prize Winners also receive $1,000 each!
Raise the bar within your company and be recognized as an industry leader. Anyone can nominate a manager – and self-nominations are accepted as well.
Fadi Abou-Ali
Metro, Inc.
Toni Adams
Harps Food Stores Inc.
Lee Anderson
Hy-Vee, Inc.
Omaha, NE
Bobby Andrake
Haggen Northwest Fresh
Olympia, WA
Chad Bays
Food City
Prestonsburg, KY
Billy Blalock
The Kroger Company
Maria Broda
West Point Commissary
West Point, NY
Jacqulyn Brodell
Meijer
Greenfield, WI
Stephany Buonomano
Bobs Windham IGA
Willimantic, CT
Tyler Christy
Harris Teeter Supermarkets
Charlotte, NC
Mikaela Claude
Sprouts Farmers Market
Chris Contakos
Price Chopper/ Market 32 Supermarkets
Schenectady, NY
Shawn Fast
Coborn's Inc.
Sauk Rapids, MN
Jessica Granier
Rouses Supermarkets
Jesse Jordan
Fred Meyer
Bellingham, WA
James Keller
Hornbacher's Foods
Peter Kenney
Big Y Foods, Inc.
Ludlow, MA
AK Khalid
MARTIN's, a brand of The GIANT Company
Front Royal, VA
Adam Klazura
Jewel-Osco
Naperville, IL
Karen O'Dell
Martin's Super Market
Joseph Ortiz
Brookshire Grocery Company
Apolinar Parra
Gelson's Markets
Dusty Taylor
Tops Markets
Depew, NY
John Truncale
Brattleboro Food Co-Op
Brattleboro, VT
Jeff Wilmes
Roth's Fresh Market