This International Fresh Produce Association award pays special recognition to produce managers – essential workers of the food supply chain's front lines – who work every day to increase sales and consumption of fresh fruits and vegetables. It honors 15 of the industry's top retail produce managers for their commitment to fresh produce, innovative merchandising, community service, and customer satisfaction.
2023 Retail Award Winners
These 15 winners represent the produce industry to the consumer and work to increase sales and consumption of fresh fruits and vegetables for their banners and their communities. Check out just one of the many reasons they were nominated for this exclusive recognition.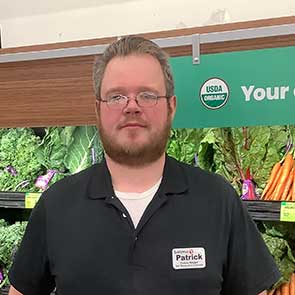 Patrick O'Brien of Albertsons Companies, Denver, CO, Creativity, coaching, and training.
Patrick creates displays that look great and simply shout to the customer Buy Me. To drive sales, Patrick coaches and trains his people on these same standards and customer service.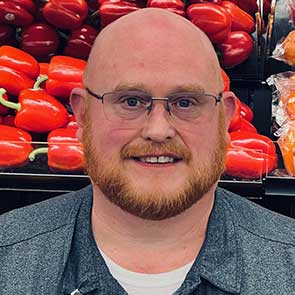 Brandon Hash of Brookshire Grocery Co., Willow Park, TX: Profits and minimizing shrink.
Brandon is producing double-digit increases, which are reflected in his profits. He is known for his excellent fresh item management skills that minimize waste and shrink in his department.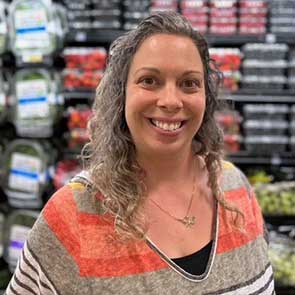 Laura J. Marquand of Haggen Northwest Fresh, Ferndale, WA: Relationships rule.
Laura has an acute understanding of the power of relationships with her customers and suppliers as well. These relationships allow her to better feed her neighborhood and build sales.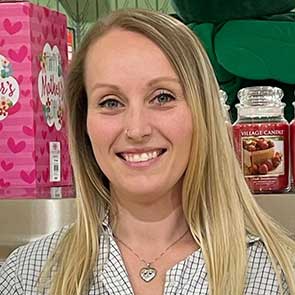 Jenn Lane of Harris Teeter, Cornelius, NC: Holiday merchandising.
Over the last year Jenn has had a sales increase of 11.58% over the previous year, additionally outpacing her budget by 13.44%. For Valentines Day 2023 she outpaced 42 stores within the southern region that do above her weekly average sales by volume.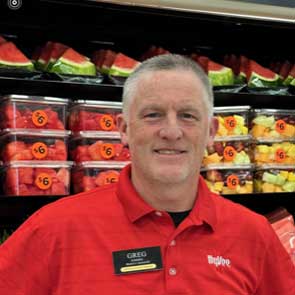 Greg Kimmel of Hy-Vee, Inc., Davenport, IA: Shopper-stopping artistry.
Greg wants customers to stop in their tracks and do a double take. Color is everything. As an artist, he blends colors and adds extra touches to create an unforgettable masterpiece within his produce department.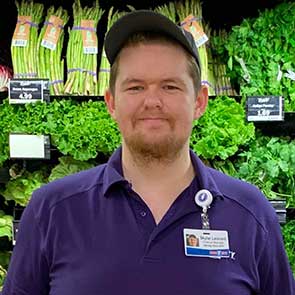 Skylar Leonard of K-VA-T Food Stores, Inc./dba Food City, Piney Flats, TN: Local love.
Skylar supports local farmers by having a specific section in his department dedicated to locally grown produce, in addition to informative signage about the farmers and their farms. He uses social media, radio, and store announcements to promote farm fresh, direct store deliveries.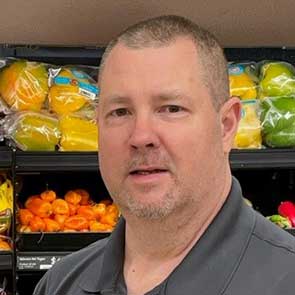 Darron Hyatt of Lowes Foods, Southern Pines, NC: Displays – full, fresh, and clean.
Darron and his team have been recognized by their guests as the premier for fresh fruits, vegetables, and floral within Southern Pines. Quality and freshness are his goals.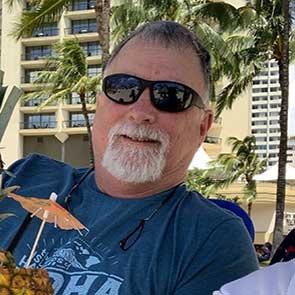 Timothy F. Baker of Orcas Island Market, Eastsound, WA: Feed the pigs.
Tim and team keep hundreds of thousands of pounds of waste out of the landfill. He and the store's environmental team launched a program to provide food scraps to feed livestock -- a huge hit for the local pig farmers (and the pigs)!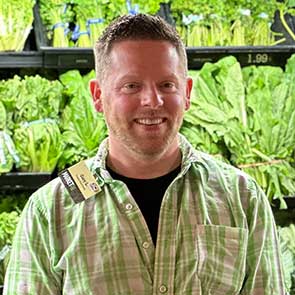 Gary Lasalle of Price Chopper/Market 32 Supermarket, New Hartford, NY: Starting kids off right.
As a community leader, Gary offers school tours to teach kids about produce through a fun experience (including samples and games). Every kid takes home fruits and vegetables they chose themselves.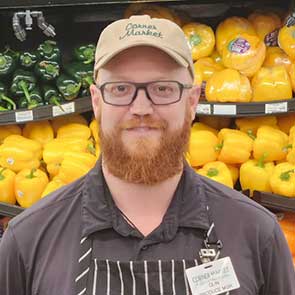 Olin Williams of Corner Market, Hattiesburg, MS: Trickle-down knowledge and training.
Olin's produce knowledge has helped him advance quickly. He is teaching the next generation of produce managers how to be successful in produce. His trainees take the skills they learn from Olin to teach their own teams.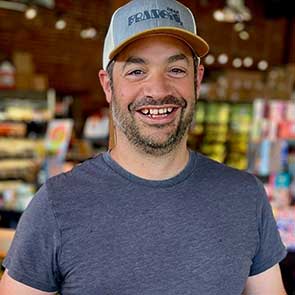 Josh Alsberg of Rubinette Produce Market, Portland, OR: Great Apple Taste Test.
In the Great Apple Taste Test, Josh chose six out-of-the-ordinary varieties for a blind taste test with students. They scored the apples based on attributes Josh taught them about like taste, crunch, density, ability to display, and others. Then teachers turned this fun activity into math and health teaching opportunities.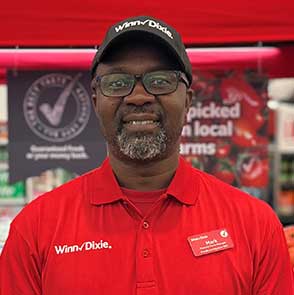 Mark Bentley of Southeastern Grocers, St. Johns, FL: Delight is in the details.
Mark is well-known for his attention to detail and sharp produce merchandising abilities. Working at produce rebranding or remodeling activities, he implements the latest and greatest department layouts.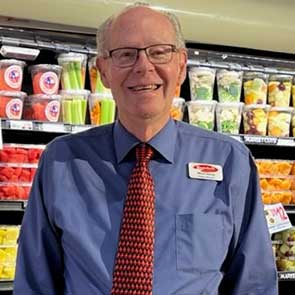 Mitch Harris of Strack & Van Til, Valparaiso, IN: The trusted source.
Mitch is always looking for the best tasting produce, either unique or everyday items. He has developed a following of customers who know and trust that "if Mitch says it's good, then it's probably great."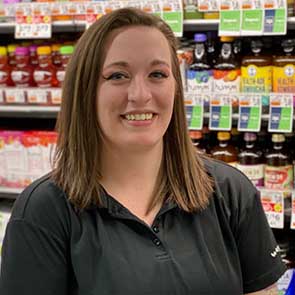 Breanna Norris of The GIANT Company, Doylestown, PA: Storytelling to drive sales.
Breanna is strategic and thoughtful. Her creativity elevates displays, particularly amplifying special events, holidays, and promotions to tell the stories of our brand and supplier partners while driving sales.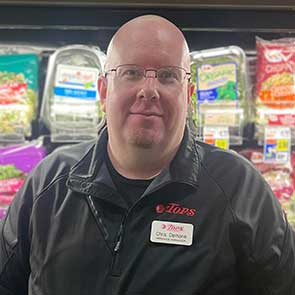 Christopher DeMarie of Tops Markets, Dunkirk, NY: Merchandising reinvention spurs success.
Christopher reinvented Hispanic offerings as that demographic showed promise at his location. Using an innovative fixture and refreshing the item mix and merchandising, this category has grown to staggering heights and his reinvention has been implemented at sister stores.
Thank you to our sponsor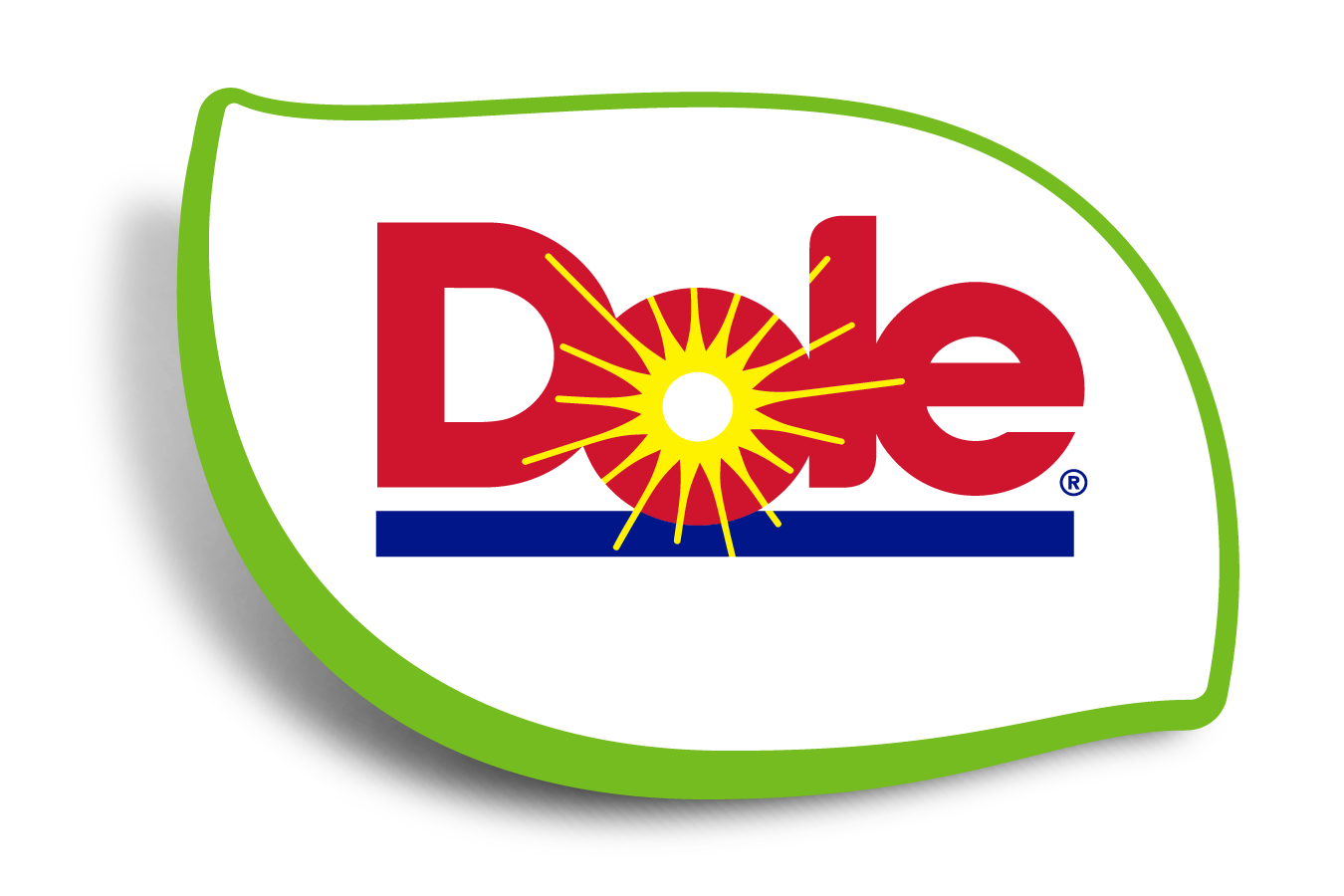 Tamra Barnes
Harps Food Store
Missouri
Joshua 'Josh' Combs
Food City
Galax, Virginia
Javier Contreras
Food Market
Franklin, Wisconsin
Carmen Dipiazza Jr.
Price Chopper
Guilderland, New York
Morgan Dodge
Pilgrim's Market
Coeur d'Alene, Idaho
Tyler Doggett
Corner Market
Hattiesburg, Mississippi
Micah Fabrizio
Albertsons Safeway
Denver, Colorado
Clint Fraze
New Seasons Market
Happy Valley, Oregon
Lisa Graner
Coborn's Inc.
Bismarck, North Dakota
Mitchell 'Mitch' John Hamelin
Longo Brothers Fruit Markets
Ajax, Ontario, Canada
David Heetderks
SpartanNash's Forest Hills Foods
Grand Rapids, Michigan
Chris Jorgensen
Food Lion, Inc.
Gloucester, Virginia
Troy Kopriva
Hy-Vee, Inc.
Grimes, Iowa
Grant Naylor
Macey's
Providence, Utah
Mohamad 'Mo' Qadir
Harris-Teeter Super Markets
Purcellville, Virginia
Bridget Robin
Super One Foods
Opelousas, Louisiana
Alex Samario
Gelson's Markets
Sante Fe Springs, California
Bob Smith
Mariano's
Oak Lawn, Illinois
Rich Spader

Big Y Foods, Inc.
Derby, Connecticut


Douglas Storey
Tops Friendly Markets
North Tonawanda, New Yori
Michelle Tarwater
Fred Meyer Stores, Inc.
Issaquah, Washington
Donald 'Don' Eugene Uttley
Mount Royal Market
Duluth, Minnesota
Dan Villone
Brookshire Grocery Company
Kilgore Texax
Calvin 'The Goat' Yednak
JEWEL-OSCO
Munster, Indiana
William ' Will' Yontz
The Giant Company
Martinsburg, West Virgina
Fadi Abou-Ali
Metro, Inc.
Toni Adams
Harps Food Stores Inc.
Lee Anderson
Hy-Vee, Inc.
Omaha, NE
Bobby Andrake
Haggen Northwest Fresh
Olympia, WA
Chad Bays
Food City
Prestonsburg, KY
Billy Blalock
The Kroger Company
Maria Broda
West Point Commissary
West Point, NY
Jacqulyn Brodell
Meijer
Greenfield, WI
Stephany Buonomano
Bobs Windham IGA
Willimantic, CT
Tyler Christy
Harris Teeter Supermarkets
Charlotte, NC
Mikaela Claude
Sprouts Farmers Market
Chris Contakos
Price Chopper/ Market 32 Supermarkets
Schenectady, NY
Shawn Fast
Coborn's Inc.
Sauk Rapids, MN
Jessica Granier
Rouses Supermarkets
Jesse Jordan
Fred Meyer
Bellingham, WA
James Keller
Hornbacher's Foods
Peter Kenney
Big Y Foods, Inc.
Ludlow, MA
AK Khalid
MARTIN's, a brand of The GIANT Company
Front Royal, VA
Adam Klazura
Jewel-Osco
Naperville, IL
Karen O'Dell
Martin's Super Market
Joseph Ortiz
Brookshire Grocery Company
Apolinar Parra
Gelson's Markets
Dusty Taylor
Tops Markets
Depew, NY
John Truncale
Brattleboro Food Co-Op
Brattleboro, VT
Jeff Wilmes
Roth's Fresh Market