The International Fresh Produce Association's Retail Merchant Innovation Awards Program recognizes and celebrates the accomplishments of a Vice President, Director or Sales Manager (or equivalent position) in the retail sector that demonstrates passion and purpose in developing innovative strategies to drive produce consumption.
We are looking for engaging stories that show how those strategies were brought to life in the retail setting, and the impact it had on consumers. The winners of this award will inspire others in the industry to think creatively about their approach to produce marketing.
This award recognizes the "best of the best" retailers (including wholesale grocers) in five store-count categories, and winners will be recognized onstage at The Global Produce & Floral Show in Anaheim in October. One winner will be named in each of these:
1-50 stores

51-150 stores

151-250 stores

251-399 stores
Nominations open April 3, 2023 through July 28, 2023.
The 5 winners will be recognized on stage at the Retail Awards Reception at the Global Produce & Floral show, October 20th in Anaheim, California
Link directly to 2022 Winners
Congratulations to our 2022 Winners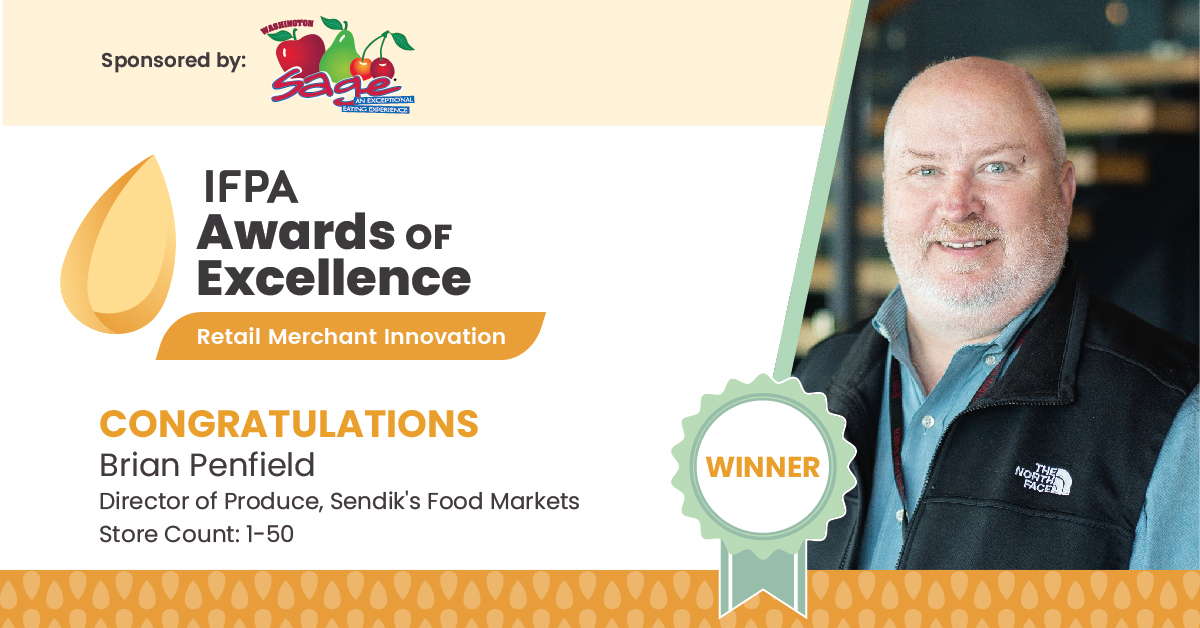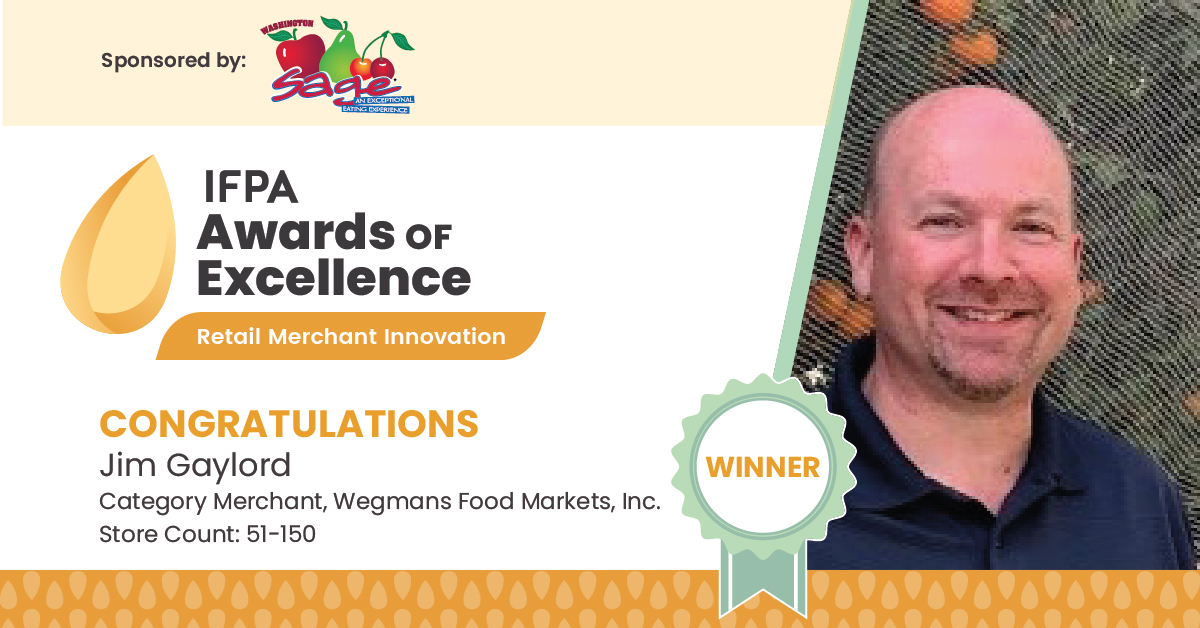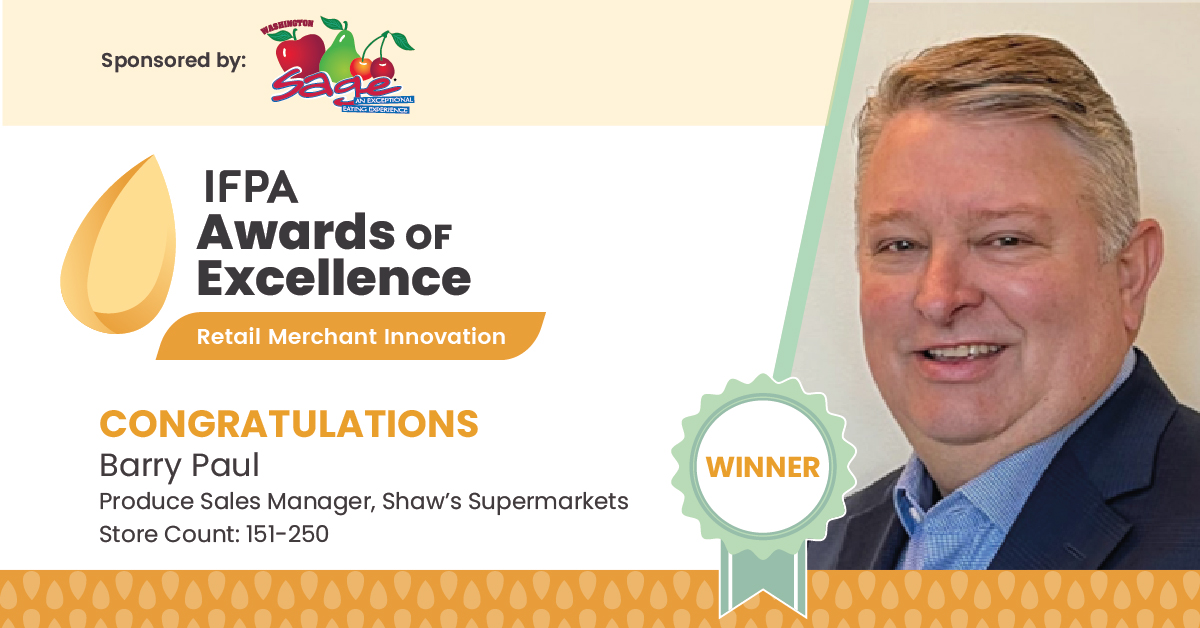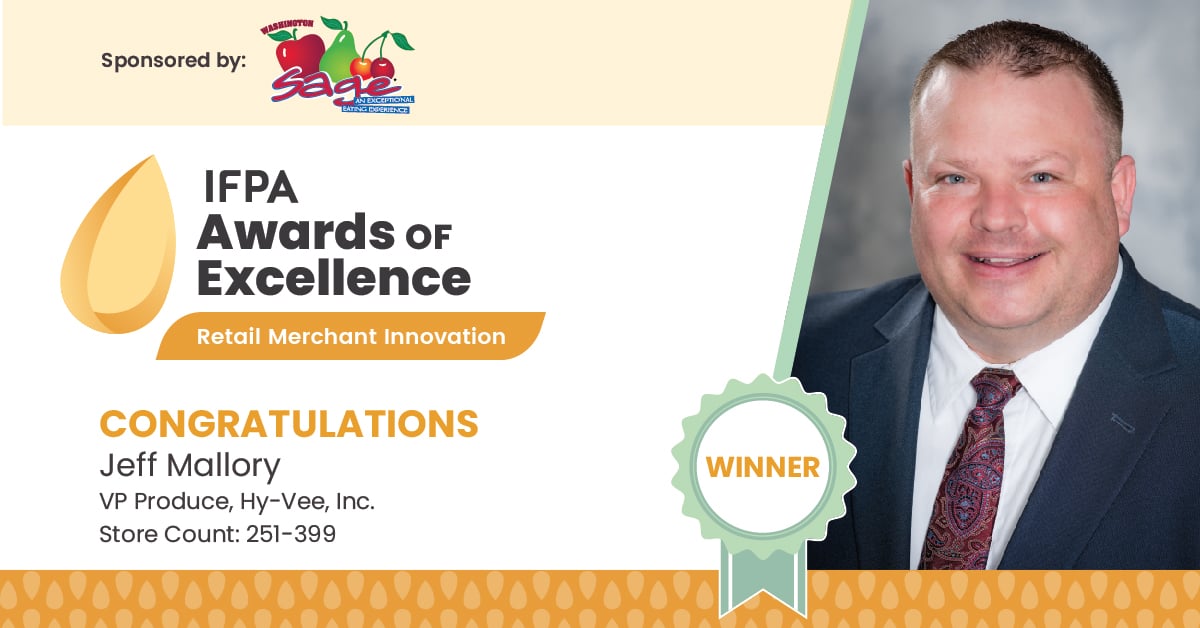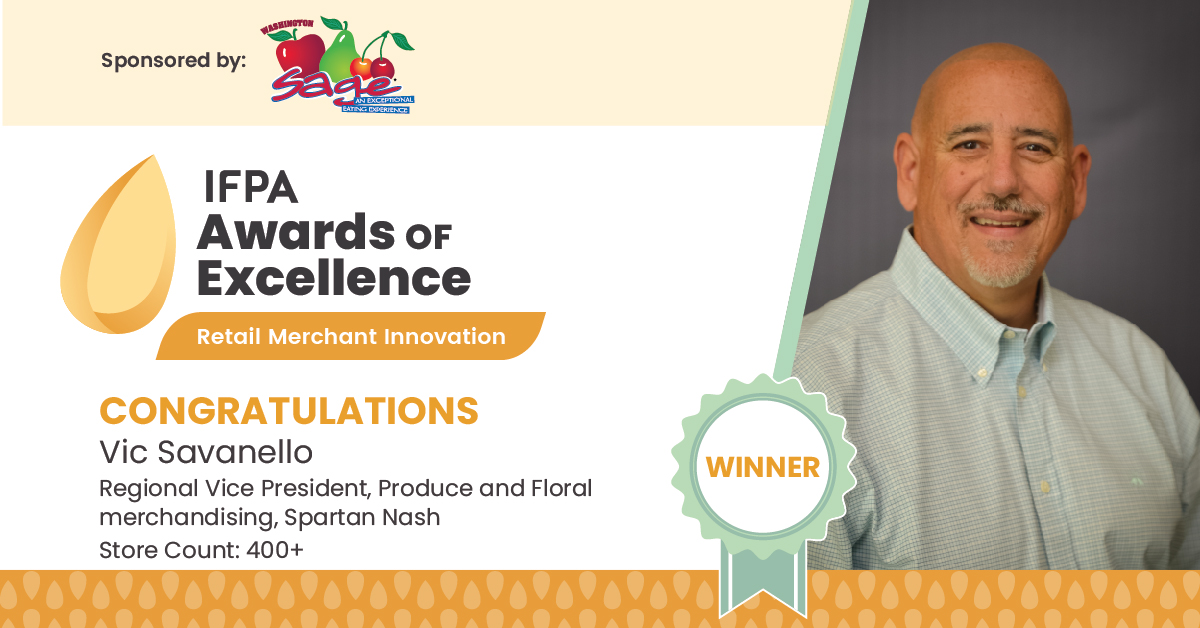 Thank you to our sponsor