The International Fresh Produce Association's Produce Excellence in Foodservice Awards Program pays special tribute to chefs and foodservice operations for their produce innovation, creativity, and all-around excellence in the use of fresh produce in the culinary arts.
2022 Produce Excellence in Foodservice Award Winners
Sponsored by: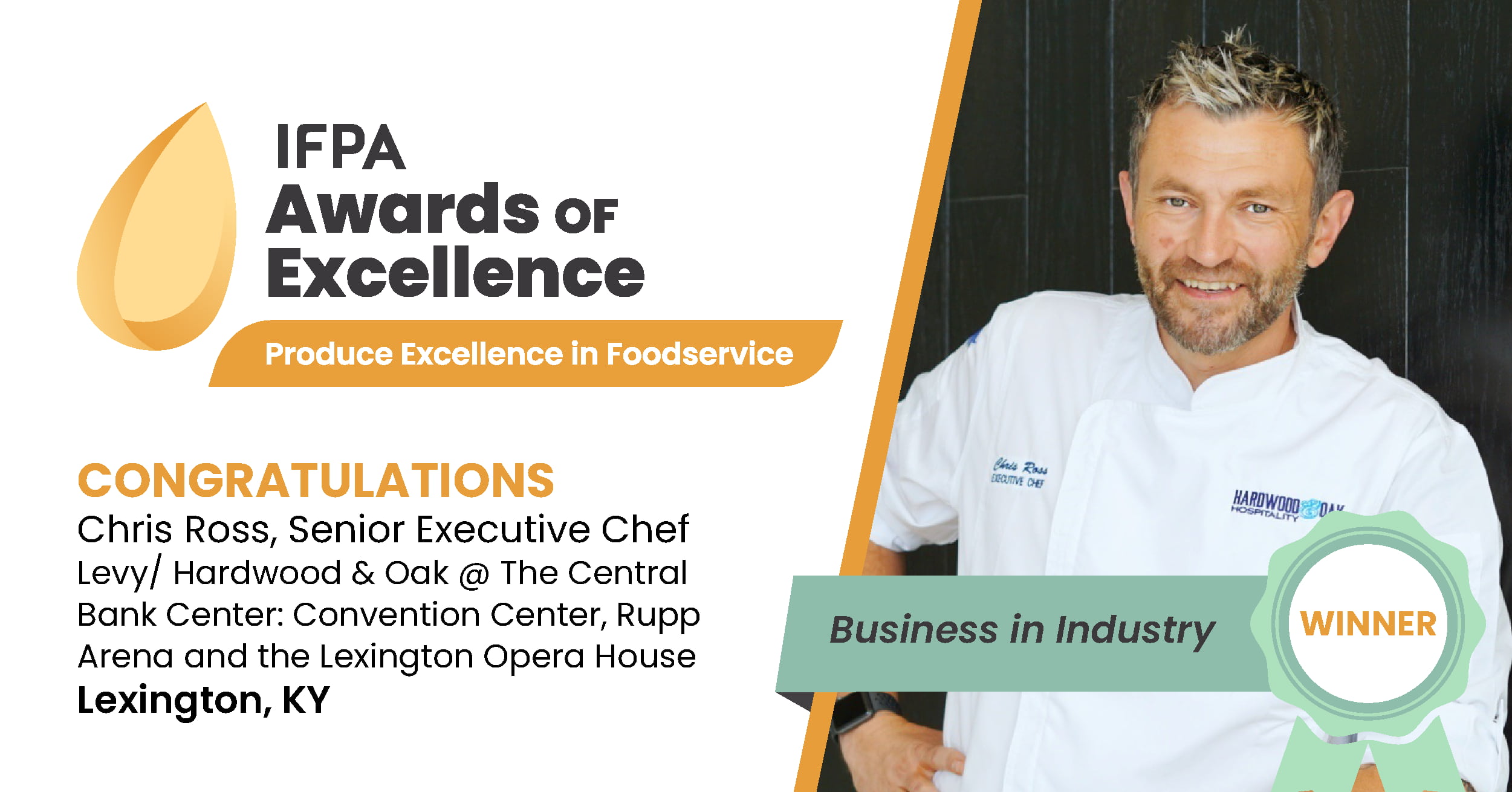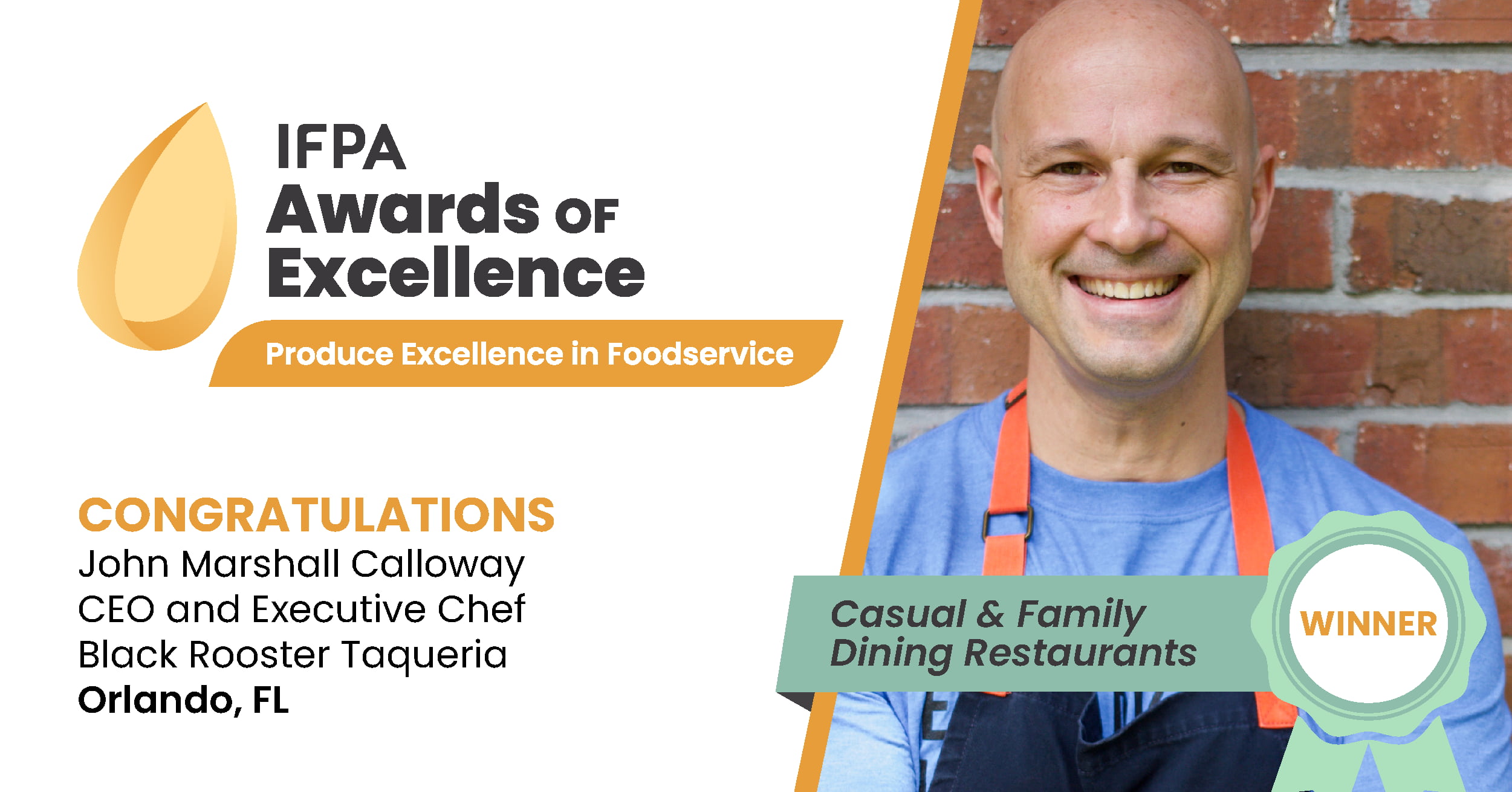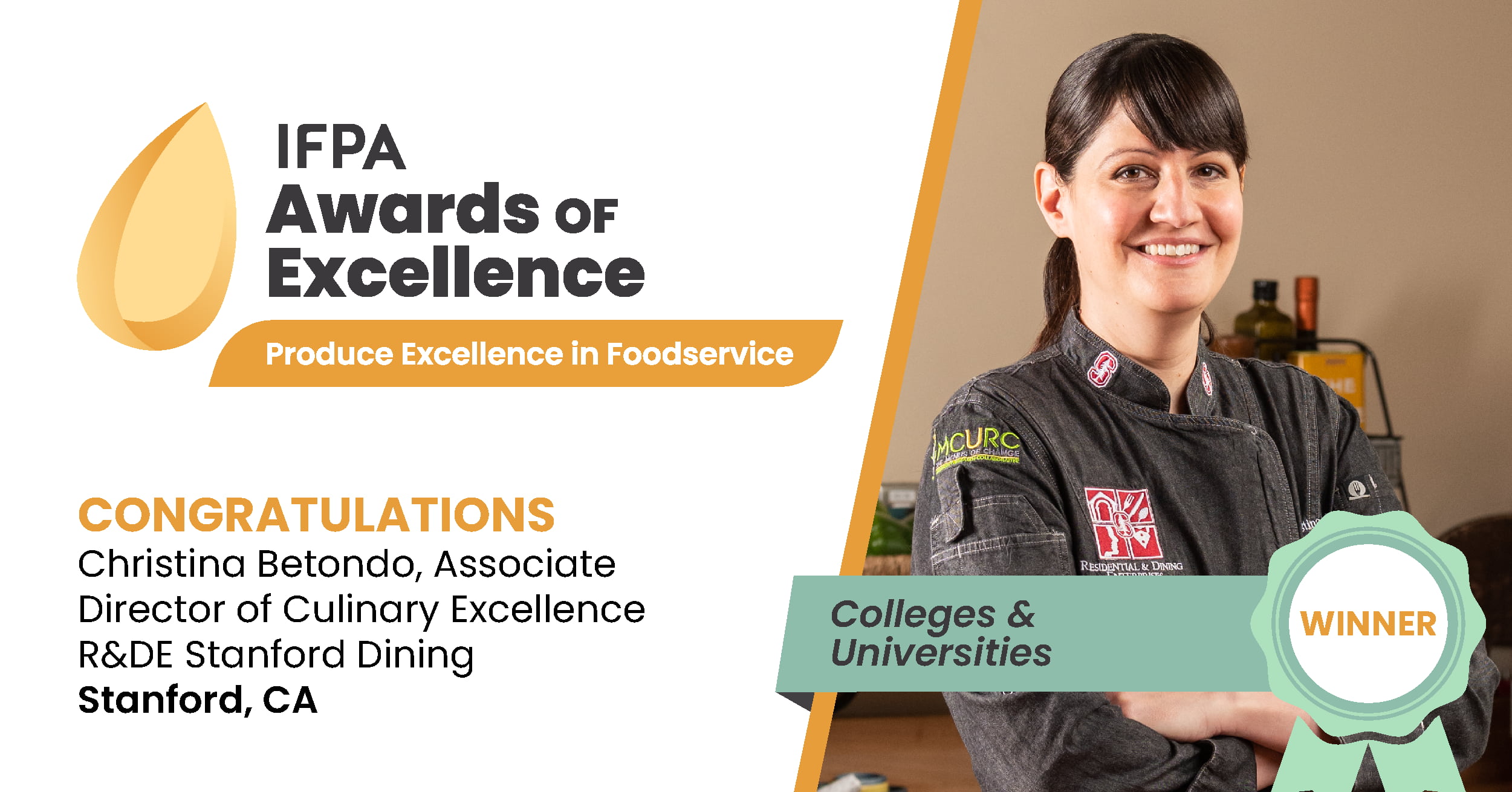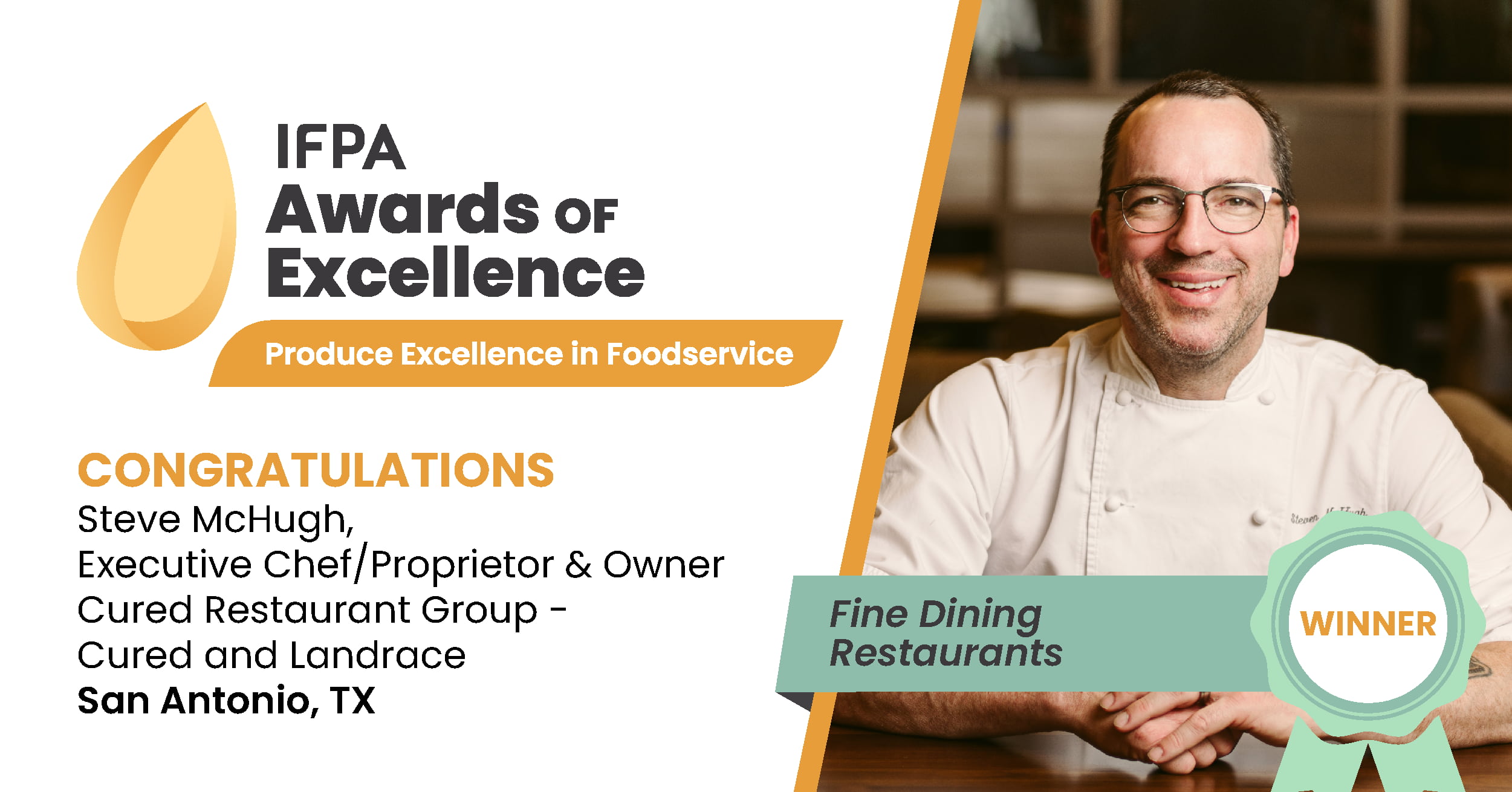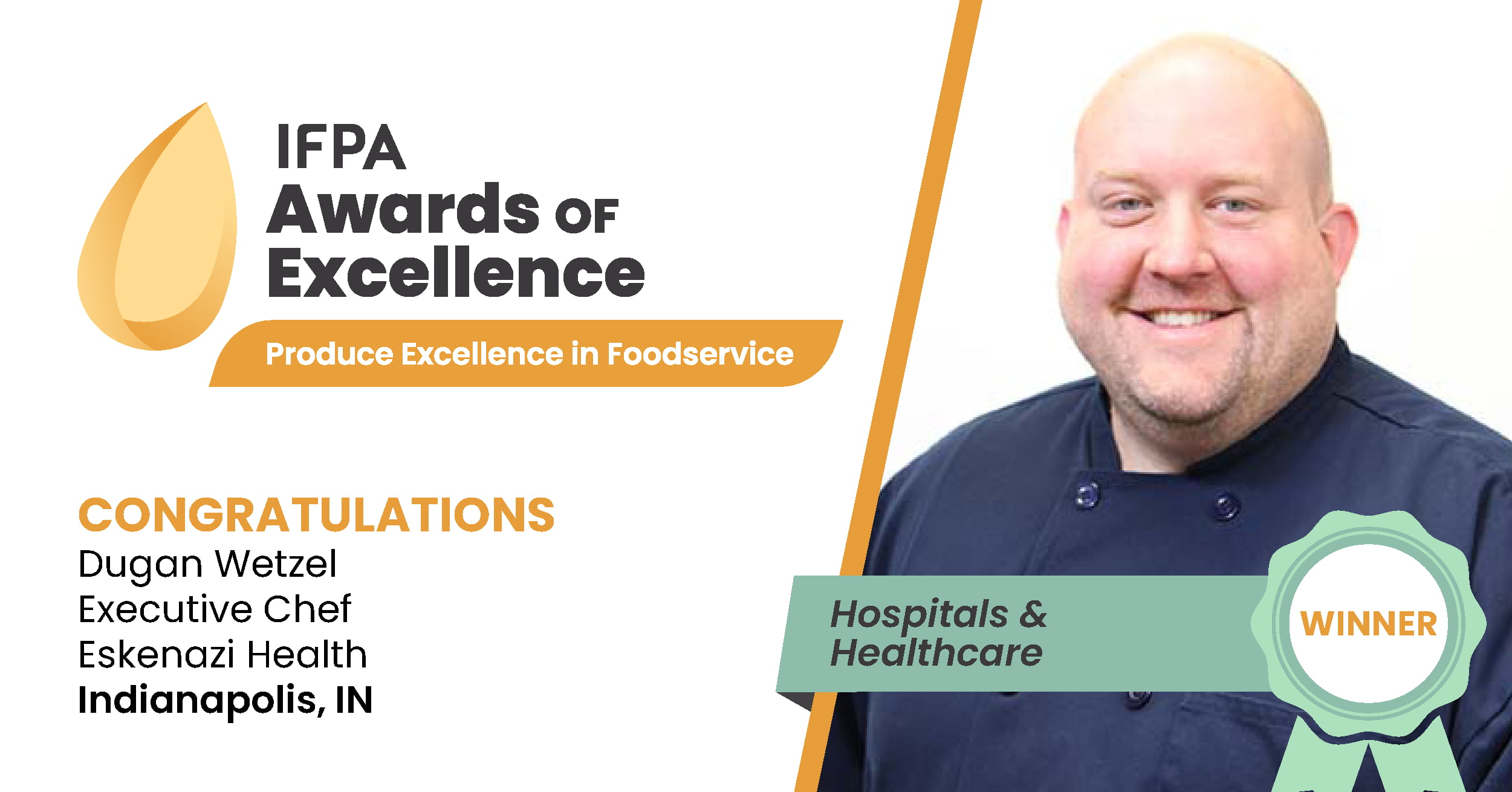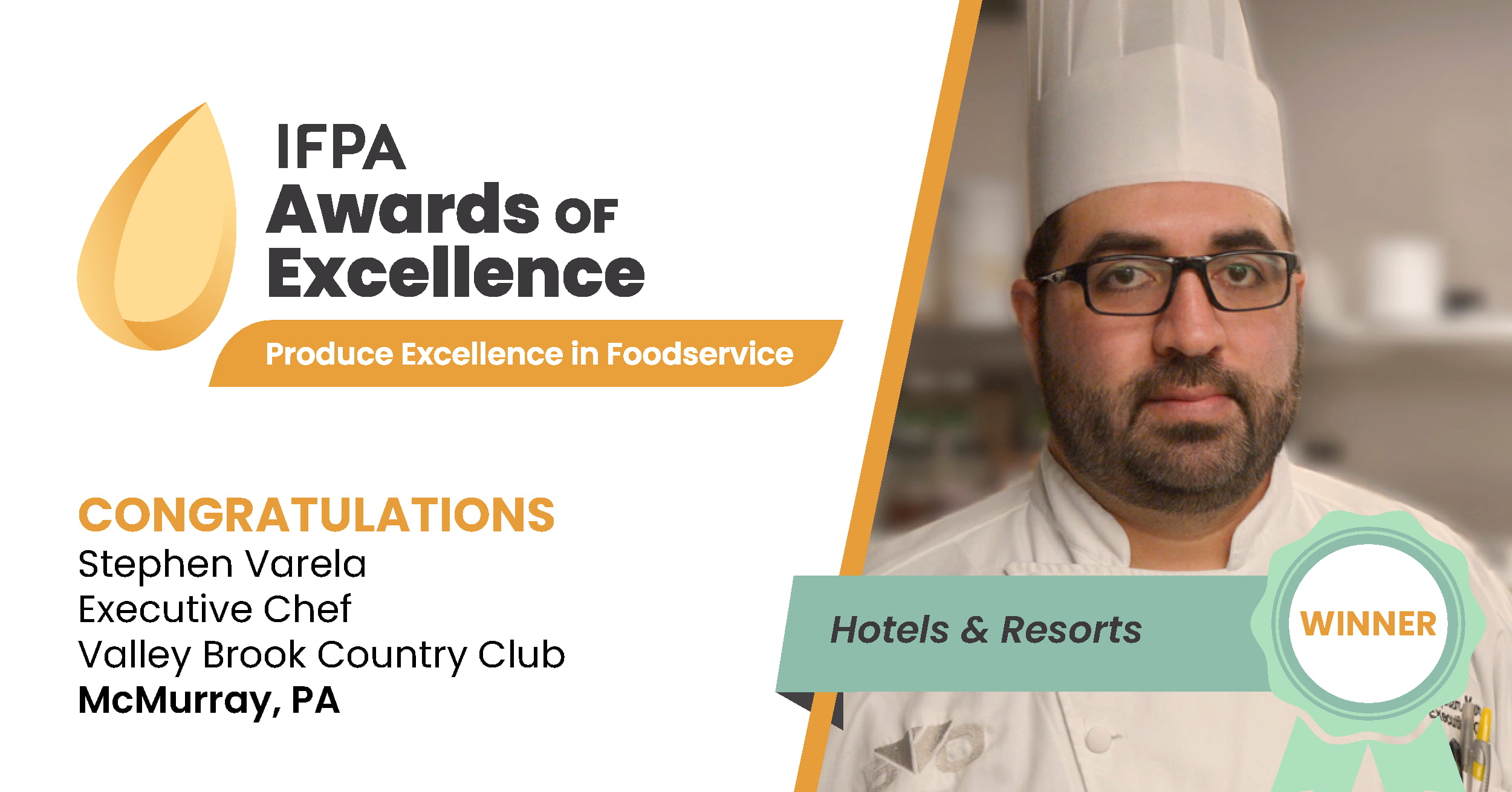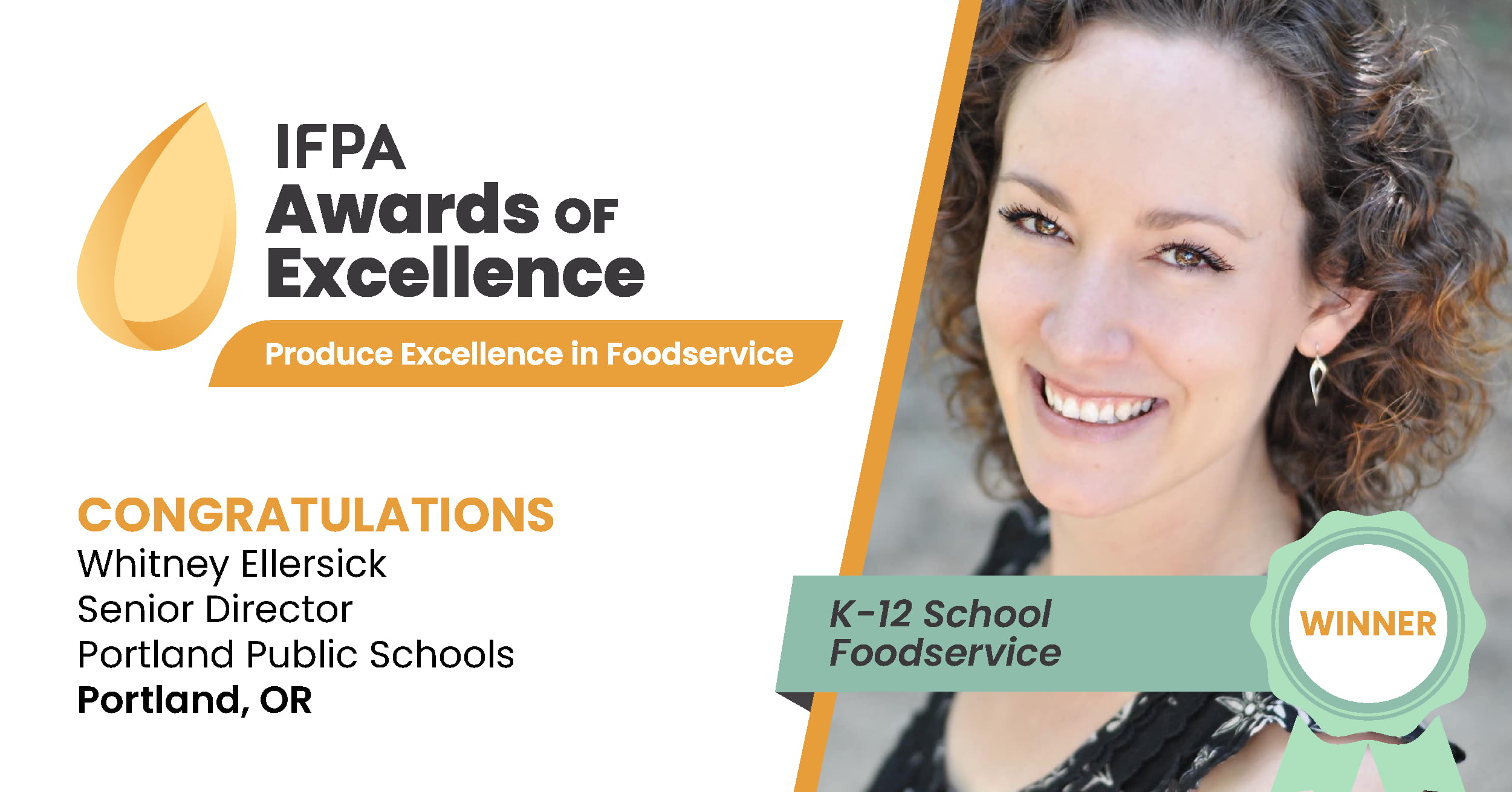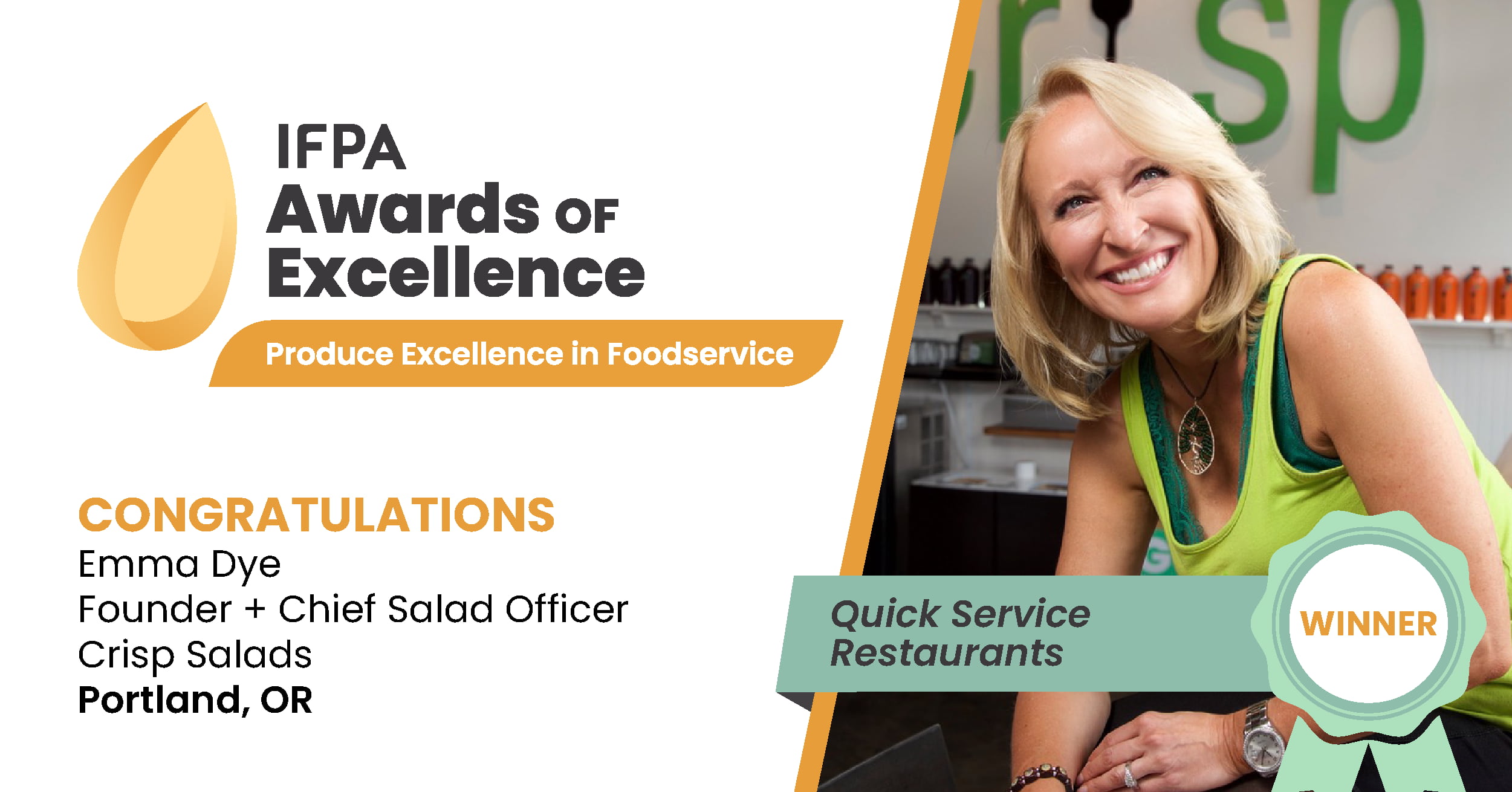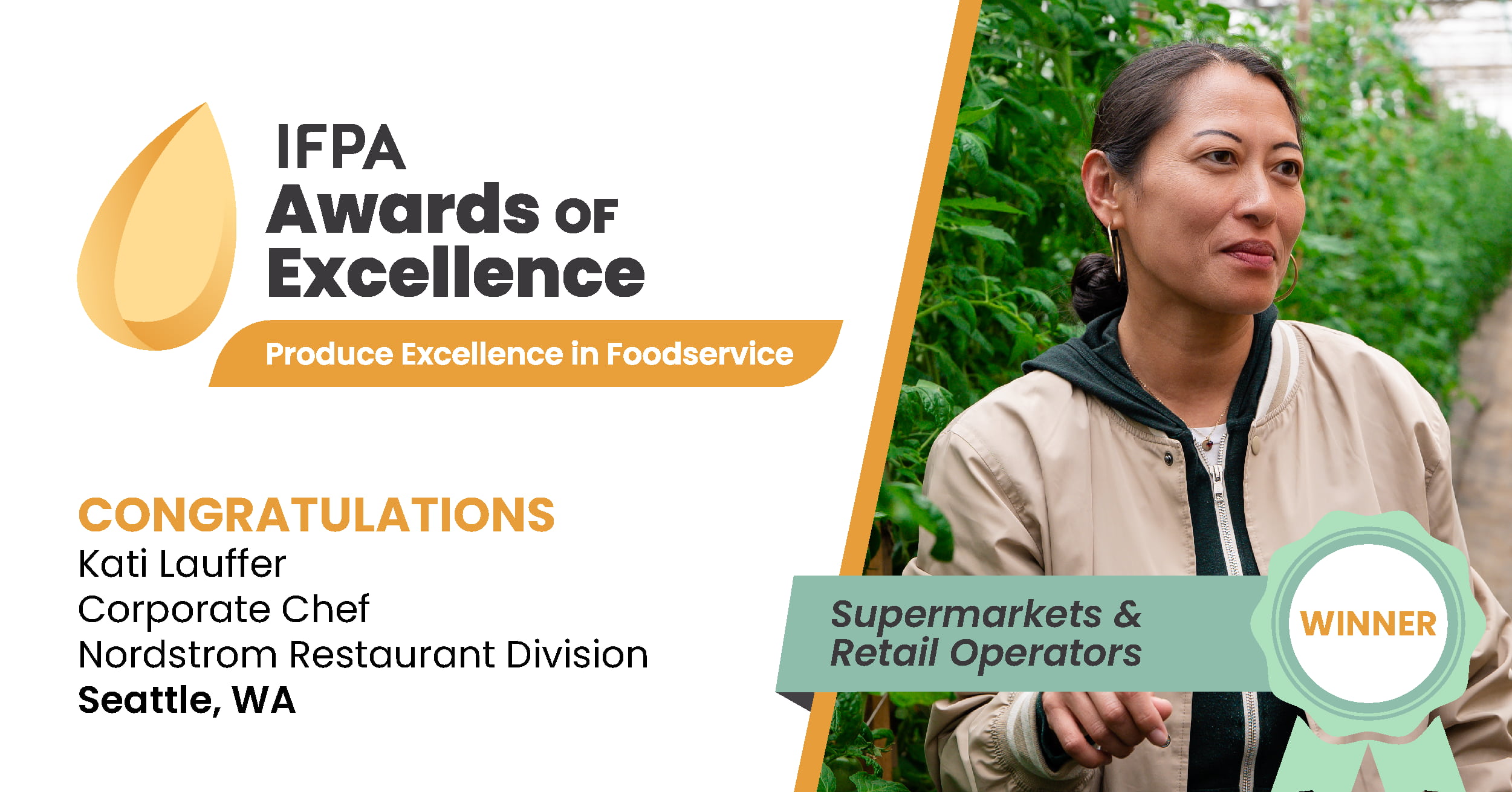 The nine winning chefs, and an accompanying corporate executive, receive:
Complimentary roundtrip airfare and registration to IFPA's Foodservice Conference, July 28-29 in Monterey, CA
Two nights of hotel accommodations
Recognition on stage at the Foodservice Conference
Selection Criteria
A panel of produce foodservice experts evaluated nominees on the following criteria:
Creativity in using fresh produce in concept development and menu design, including the ability to incorporate produce into culinary trends
Knowledge and use of proper fresh produce handling procedures
Adaptations and new practices developed in response to challenges brought on by the pandemic
Produce-related outreach or special events, such as community service projects, local educational outreach, etc.
Recognition among peers and/or by their company, such as awards, additional responsibilities, and training
About the Categories
Business in Industry – This category recognizes chefs who regularly serve a company's employees and guests. This might include an employee cafeteria or a corporate dining room and administrative catering where produce is used to create great cuisine and impress clients. Nominees in this category must operate in an establishment that offers regular/daily foodservice catering.
Casual & Family Dining Restaurants – This category includes sit-down restaurants with a casual atmosphere. Casual dining restaurants may provide table service (i.e. waiter/waitress service) to patrons who order and are served while they are seated and pay after eating, or provide buffet-style service.
Colleges & Universities – This category includes chefs who are in charge of dining services for a college or university. This might include cafeteria-style service for students, on-campus quick-service concepts or more formal dining concepts and special event catering where produce is used to create great cuisine and impress campus visitors. Nominees in this category must operate in a college or university setting that offers regular/daily foodservice operations.
Fine Dining Restaurants – This category includes "white tablecloth" restaurants that, most typically, serve prepared food for lunch and dinner, or dinner only. Full table service is provided in a formal setting, and the meal is served by wait staff.
Hospitals & Healthcare – This category includes hospitals or other healthcare facilities, such as senior living or long term care facilities. They likely serve breakfast, lunch and dinner, and the properties may never "close." Patients/guests are often present for several days, and menus might vary frequently.
Hotels & Resorts – This category includes hotels (independent and chain), as well as resort properties. This might include chefs in charge of property restaurant concepts, special event catering and room service menus.
K-12 School Foodservice -This category includes public, private, parochial and charter schools for primary and/or secondary students (K-12). Responsibilities likely include oversight of a school district's cafeteria menus for breakfast and/or lunch, purchasing and distribution, as well as for other school-related meals and events.
Quick Service Restaurants – This category includes establishments primarily engaged in providing foodservice (including snack and nonalcoholic beverage bars) where patrons generally order or select items and pay before eating. Food and drink may be consumed on premises, taken out or delivered.
Supermarkets & Retail Operators – This category includes establishments that primarily sell food and grocery items to customers, but who also offer foodservice options that patrons can consume in the store or take out. This might include an onsite restaurant or café, salad and prepared food bars, and/or a grab & go/prepared meals section.
Business & Industry:
CHEF STEPHEN PALM
Director of Culinary
Lifeworks Restaurant Group
Beaverton, OR
Casual & Family Dining Restaurants:
CHEF SACHIA TINSLEY
Chef/Owner
Peyrassol Café at Southport
Renton, WA
Colleges & Universities:
CHEF DARREN LEWIS
Executive Chef, Dining Services
Quest Food Management Services at University of Indianapolis
Indianapolis, IN
Fine Dining Restaurants:
CHEF KYLE PATRICK HASH
Executive Chef
28 North Gastropub
Melbourne, FL
Hospitals & Healthcare:
CHEF SAMANTHA MOORE
Head Chef
Goshen Health
Goshen, IN
Hotels & Resorts:
CHEF KRISTIN BUTTERWORTH
Executive Chef of Restaurants
Nemacolin Woodlands Resort & Spa
Farmington, PA
K-12 School Foodservice:
LAUREN COUCHOIS
Culinary Specialist
Greenville County School District
Greenville, SC
Quick Service Restaurants:
CHEF MATT COLGAN
Culinary Director
MIXT
San Francisco, CA
Supermarkets & Retail Operators:
SARAH GRISWOLD
Prepared Foods Manager
Green Zebra Grocery
Portland, OR