The International Fresh Produce Association (IFPA), the largest and most diverse international association serving the entire fresh produce and floral supply chain, is creating a vibrant future for all. We support growing a healthier world through increased access to fresh fruits and vegetables. Therefore, IFPA commissioned Ipsos to field research in the US, UK, Germany, Brazil and China to uncover consumer understanding of nutritional guidelines.
Consumers know fruits and vegetables are important in maintaining a healthy lifestyle. Yet, they underestimate the daily number of recommended servings, don't regularly follow guidelines and are not confident they are getting enough in their diet.
While most consumers underestimated the daily number of recommended servings to be 3-4 servings each day, there is confusion in the marketplace about the appropriate number of servings. This offers the industry a communications platform that is backed by various world health organizations. Most consumers admit they are not confident that they are eating enough fruits and vegetables.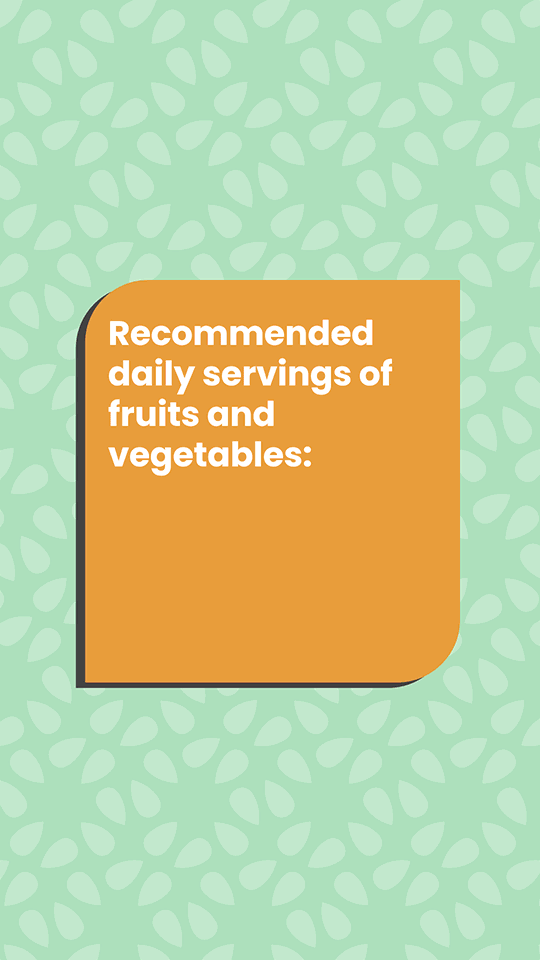 Implications:
Communicate the recommended daily number of servings to encourage healthy eating and stimulate purchase.
Encourage regular produce consumption to ensure a healthy lifestyle and aid in weight control.
Social norm messages that suggest other people are eating healthily are more effective for increasing the consumption of fruits and vegetable than health related information about fruits and vegetables.
Pleasure-oriented messages are useful when encouraging healthy choices.
People react better to positive messages than fear-based food messaging
Objective
Develop a better understanding of consumer knowledge about the recommended consumption of fruits and vegetables including corresponding behaviors and motivations in the United States, United Kingdom, China, Germany, and Brazil.
Profile of adults surveyed 18+
who consider eating fruits & vegetables extremely important
| | | |
| --- | --- | --- |
| Gender | Median Age | Income Bracket |
| 57% Female | 47 | Middle Class |
Profile of teens surveyed 13-17
who consider eating fruits & vegetables extremely important
| | | |
| --- | --- | --- |
| Gender | Median Age | Income Bracket |
| 56% Female | 15 | Middle Class |
Fruit & Vegetable Consumption Report by Region