Whether it's your first time attending the Washington Conference, or you're looking for a refresher on engaging in Congressional meetings in person, our Produce Advocacy Bootcamp is designed for you! Learn effective strategies for sharing the produce industry's voice with elected officials during two days of Congressional Meetings, as you gain an overview of our industry's key issues and learn tips for making your message memorable.
Sponsored by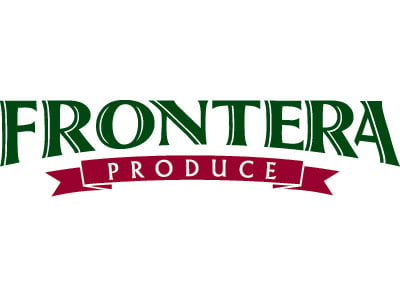 KEY ELEMENTS OF BOOTCAMP:
Insight into current critical policy issues to discuss how they directly affect the fresh produce industry

Techniques for effective communication with Members of Congress

Clear do's and don'ts around advocacy

Learn what role social media plays in your Congressional meetings

Learn how to role-play Congressional Meetings
BENEFITS TO EMPLOYER:
Effective professional development for staff

Benefit from an employee more equipped to lead

A strong, eager employee to shape the future success of your company with public policy

Your staff will have the chance to build relationships and network with peers and high-profile leaders in the industry

There is no additional charge to attend the Bootcamp
Agenda
Wednesday, September 13
Welcome to Produce Advocacy Bootcamp! 
Learn effective strategies for sharing the produce industry's voice with elected officials during our Congressional Meetings on Capitol Hill and back home. 
Fuel Up: Grab Breakfast and Meet Your Peers | 7:00 AM 
Network with fellow advocates and get ready for bootcamp beginning at 7:15 am sharp.
Welcome to Bootcamp | 7:15 AM
Lead By:
Chair, Political Advisory Committee, Tony Freytag, Crunch Pak

Chair, Grassroots Working Group, Marissa Dake, Vice President of Brand and People, DNO Produce
Walk: Through of Today's Basic Training |  7:20 - 7:30 AM 
Check out the tools in the Washington Conference advocacy toolbox to gain proven strategies for engaging congressional leaders on our industry's top issues and your business. You will gain a clear understanding of what you can expect during three days in Washington DC and 5 hours on Capitol Hill.
Lead By:
Angela Tiwari, Director, Grassroots & Political Affairs, International Fresh Produce Association 
Warm Up: Advocacy 365 | 7:30 – 8:00 AM 
Your work on Capitol Hill carries the weight of 365 days of impact. Learn various communication and engagement techniques to enhance the #PowerOfFresh message from home. These skills and tips will empower you and your team to continue to build on the critical relationships you'll create during your Congressional meetings. Advocacy is a daily effort and just like our crops and produce deliveries, needs regular care and feeding. Keep your Members of Congress engaged throughout the year for maximum success. 
 Lead By:
Chair, Political Advisory Committee, Tony Freytag, Crunch Pak
Angela Tiwari, Director, Grassroots & Political Affairs, International Fresh Produce Association 

Dana Brennan, VP, External Affairs & Corporate Responsibility, Grimmway Farms

Sam Harris, Government & Public Affairs, UNFI

Brendan Comito, COO, Capital City Fruit Co., Inc.

Colin O'Neil, Director of Public Policy and Social Impact, Bowery Farming
Weights: Strengthen Your Knowledge of the Key Issues Impacting the Industry |  8:00 - 8:30 AM 
Participate in a comprehensive discussion on the top issues and policy asks you will discuss during Congressional meetings. Gain insights on topics such as food safety, labor, consumption & nutrition policy and the 2023 Farm Bill and what influential Congressional committees have jurisdiction over your business. You'll leave with a clear understanding of our collective unified messaging that will enhance our industry's effectiveness on the Hill during and following Thursday's visits. 
 Lead By:
Robert Guenther, Chief Public Policy Officer, IFPA
Cardio: Run Through How to Conduct Effective Meetings with Congress | 8:30 - 9:00 AM  
Boost your confidence before heading to Capitol Hill with one of the most respected and eloquent experts in DC. Congressional visits can be fun, quirky and often take place in odd places. Dive into a "'typical day" for a Member of Congress, learn the basic elements of a Hill meeting and how to deliver your message in a meaningful and concise way, that will also leave an impression well beyond your 20-minute meeting!  
Lead By:
Anne MacMillan, Legislative Counsel, Invariant
Break |  9:00 - 9:15 AM
Agility: Mobilizing the Power of Fresh |  9:15 - 9:50 AM
The political epicenter of our nation, Washington, DC, can be mysterious, exciting and, in some cases, intimidating. Lead by industry advocates and key congressional staff, hear personal experiences from their time spent during Congressional visits. Gain tips for how you can personally share vital facts Members of Congress want to know about you and your company – make it memorable and effective.
Lead By:
Alexa Fox, Senior Legislative Assistant, Rep. Jim Costa (D-CA-21)
Riley Pagett - Deputy Chief of Staff, Office of Representative Tracey Mann (R-KS-1)
Brittany Pearson, Director of Marketing, S. Katzman Produce

Lori Taylor, Founder & CEO, The Produce Moms
Stretching & Flexibility: Interactive Role-Playing Exercises | 9:50 - 11:00 AM 
Staying nimble during your Congressional visits is key to success! Take what you've learned and put it into practice as you participate in small group role-playing with your industry peers, where you will finetune your position points. Political Advisory Committee Members, will help facilitate discussion and share one-on-one their personal expertise.
Cool Down: Networking | 11:00 - 11:20 AM  
 Take a bit of time to meet fellow advocates prior to heading into the 11:30 am 2023 Kickoff Luncheon & State of the Fresh Nation General Session!
#PowerOfFresh