Registration Costs
| Member | Non-Member |
| --- | --- |
| Before or on July 29: $355 USD | Before or on July 29: $425 USD |
| After July 29: $425 USD | After July 29: $465 USD |
Tuesday, August 16, 2022
VIP Members-Only Reception*
Join other key industry leaders for a cocktail in this exclusive reception for IFPA members only at the Bloemendal Wine Estate. This historic gem is situated in the fertile Durbanville Valle just over 20 minutes from Century City Conference Centre.
*Additional registration needed
Wednesday, August 17, 2022
Better Together - PMA + United Fresh
The vision IFPA has is to bring our industry together to create a vibrant future for all. And we'll achieve this through engaged amplifiers, those individuals that love our industry, what it does every day, and the potential it has in solving the world's biggest problems. We'll review the association's key strategies and opportunities for you to get involved in the association locally and globally.
General Session: Becoming a Digital Master: The Art of Corporate Innovation
Tech fluency is about getting past the digital buzz words and understanding technology in simple, practical ways. It's about getting past perceiving technology as a black box, wanting to build an app for everything, or buy another mega-system to solve a problem that is not well understood.
To fully leverage the power of the digital technology, we must change how we think about technology. At its core, technology is simply a method of technique that solves a problem by breaking a previous constraint. It's about seeing technology as a mechanism to break constraints to solve problems better. It's about having the presence of mind to unearth limiting assumptions and know which technology capabilities to apply to drive new revenue streams, reduce the cost to serve, enhance customer experience, and improve the employee experience. Through digital technologies, technology is finally powerful enough to match our imagination's capacity to craft and deliver more effective solutions, across business and social needs.
General Session
Creating a Climate Resilient Fresh Produce & Floral Sector
Future proofing for climate issues, consumer expectations, and regulatory pressures are all critical issues our industry faces. Join us as Maria da Serra from Kantar shares the latest information that will help you make business decisions to be successful as the world changes around us.
Navigating the Future of Supply & Demand During Challenging Times
Join us for this session, led by Dr. Johan van Deventer, ex-Freshmark, to gain insights from a retailer, an economist and a brand merchandiser about food security, strategies and how to navigate the current and future economic climate.
Speakers:
Greg Abraham, Growth Executive, Smollan
Professor Philippe Burger, Dean of the Faculty of Economic and Management Sciences, University of the Free State
General Session
The Importance of Unlocking Innovation in the Produce Supply Chain in a Southern African Context
Amidst a sharp rise in farming, transport, logistics and shipping costs, supply chain innovation stands at the epicenter of ensuring long-term sustainability. Agricultural produce that is produced primarily for export from Southern Africa uses vast amounts of energy to harvest, produce, transport, primary cold chain storage and ship to far destinations around the world. There has been no apparent shift in supply chain innovation in recent decades, which is now warranted amidst an accelerated rise in labor, electricity and fuel cost inflation, which is at the core of supply chain costs for exporting fresh produce. What needs to be done to curb these costs at the same time optimizing product lead time to market, and what needs to be done to respond to growing demands from consumers for sustainable produce? Fast track supply chain innovation or face evaporation!
Speaker: Mitchell Brooke, Logistics Development Manager, Citrus Growers Association of Southern Africa
Thursday, August 18, 2022
General Session – Hello New World!
So much has impacted us during these past years – Covid-19, Climate, Energy, War, Inflation…. Life as we know it has changed and we are waking up in a New World.
During this global consumer trends session, Elena Ozeritskaya will share insights into the old and new generations, today's consumer needs and how the Fresh Produce business can drive category growth in these new and challenging times.
Africa Free Trade Agreement
Join us for this presentation and audience Q&A session that will feature the latest research conducted by the Bureau for Food and Agricultural Policy (BFAP). Dr. Mmatlou Kalaba will share information about the state of the Africa Free Trade Agreement, intra-continental trade in fresh produce products, and the realities of fresh produce trade on the African continent.
South Africa's Agriculture Growth Narrative
Wandile Sihlobo will reflect on South Africa's agricultural economic conditions, and necessary policy interventions to unlock inclusive growth for the coming years. His presentation will also include key observations on recent policy debates such as the recently launched South Africa's Agriculture and Agro-processing Master Plan, a socio-compact plan for delivering inclusive growth in the sector, as well as recent developments on land reform policy.
Thank you to our Platinum sponsor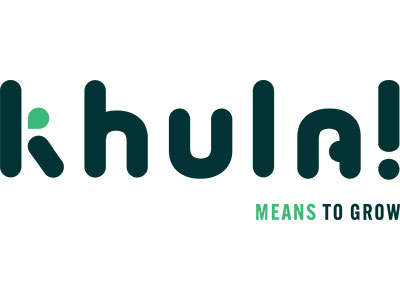 Thank you to our Southern Africa Conference sponsors
Event Location
Century City Conference Centre
No. 4 Energy Lane,
Bridgeways Precinct Century City, 7441
Cape Town, South Africa
Travel Information
We have partnered with the Century City Hotels in the area to guarantee you a competitive room rate.
Book your hotel room
General Event Inquiries