Nearly the entire floral sector negatively affected by supply chain and transportation challenges over the last two year. Overall, costs increased substantially and the trendline is steep.
In 2020, over 50% of respondents reported an increase of over $100,000 in transportation costs and in 2021, over 90% had their year over year cost go up by over $100,000 with over 40% reporting an increase over $500,000.
The industry experienced increased transportation costs at the same time they incurred COVID-19 costs eroding profit margins and forcing the industry to pass costs to retailers and ultimately consumers.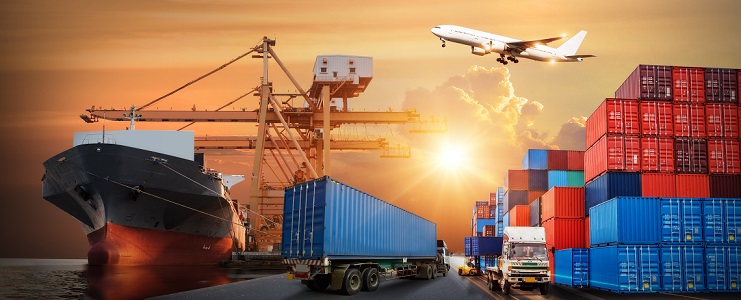 Trucks
The floral industry relies heavily on trucks for transportation due to the amount of product received in Miami and transported within the United States. Increased truck freight costs were experienced early in the pandemic with 80% of respondents experiencing an increase in 2020 and over 90% experiencing an increase in 2021.
Over 50% of respondents experienced an increase in truck freight costs greater than 20% in 2021. This is aligned with reports from the US trucking industry that rates jumped 36% in 2021 compared to 2020. The industry experienced a decrease in less-than-truckload shipments from 2020 to 2021 indicating the supply chain increased efficiencies as truck availability tightened.
Trucking rates were affected by increased container shipments, increased load volume, increased fuel prices, truck driver shortages and lower truck capacity. The industry experienced increased rates through general rate increases as well as surcharges on "undesirable freight."
DAT Analysts expect the market to correct itself in the second quarter of 2022.
Marine
Marine freight is used by 28% of the floral industry. Marine freight saw the biggest year-over-year jump, with 15% of respondents paying over 40% more in 2021 than they did in 2020. Most respondents shared their biggest concerns about using marine freight were the time delays.
While capacity and cost were mentioned as well, the delays are a considerable concern due to the perishability of our products. Floral that is exported between continents often relies on marine shipping for predictable, cost effected transportation.
Now this mode of transportation is experiencing direct cost increases and shipment delays leading to reduced shelf-life.
Air
While 65% of respondents experienced up to a 20% increase in the costs of air shipments in 2020, this quickly increased in 2021 to 50% experiencing over 20% increase in 2021, with 22% experiencing over 40% in increases.
Our floral industry ships over 80,000 flowers every 24 hours via air. According to the US Bureau of Labor Statistic, inbound air freight prices fell after the April and May 2020 increases but despite the decreases, the effects of the price shocks continued to linger.
The year-over-year increases recorded from March 2020 to March 2021 exceeded all previous increases. As with other modes of transportation, an increase in the costs of air cargo leads to inflated produce and floral prices.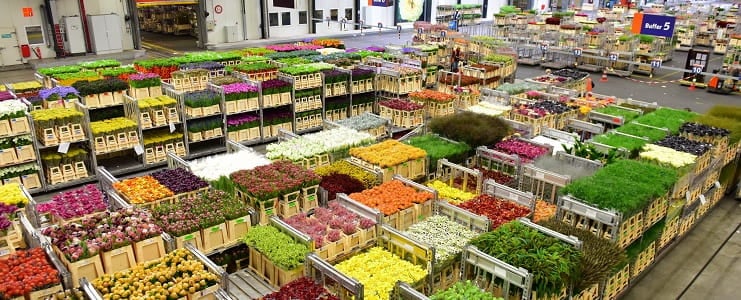 On the bright side, the use of box standards in the floral industry has increased at an even rate over the last two years, with 27-30% of respondents reporting increased usage of over 40%. This rate is expected to continue in 2022.
From a supply chain perspective, floral box standards increase protection for products and increase efficient use of space in cargo. The consistent increase in usage of these standards is a good sign for the industry.
Source: In November 2021, International Fresh Produce Association (IFPA) surveyed executive leadership throughout the fresh produce and floral industries to determine the extent of supply chain issues. 119 leaders responded to the online survey.
Read more about supply chain disruptions in the industry.
For more information about IFPA's research, join InSite.